Bastet was spayed yesterday.. I confined her to the bathroom so she can recoup without being harrassed by the other animals.
I gave her a blanket to lay on, and put it infront of the register, since it blows nice warm air, but she had other ideas in mind..
last nite, she had shoved it between the storage drawer and the tub, and managed to crawl in there..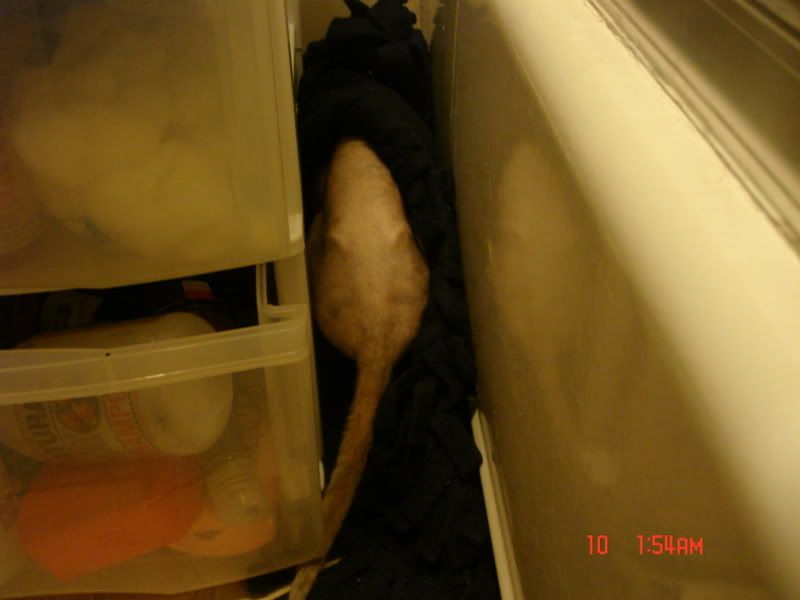 She moved it from that spot, but still managed to wad it up so she could crawl inside and be covered... I think I want to invest in one of those snuggle beds for her that has the pouch she can crawl into.