He is FeLV/FIV negative
Thank goodness. He has a few more days of antibiotics then he gets his vaccines. Vet says he looks to be about 8 weeks old. His eyes are still bluish, too.
He got to come out of the bathroom for a bit tonight. Poor little guy hates being stuck in there.
Will work on more integration on Monday and Tuesday - my days off.
He pees in the sink and bathtub drains. Odd? He also is doing very well with the litter box.
He still doesn't have a name
Silly pic: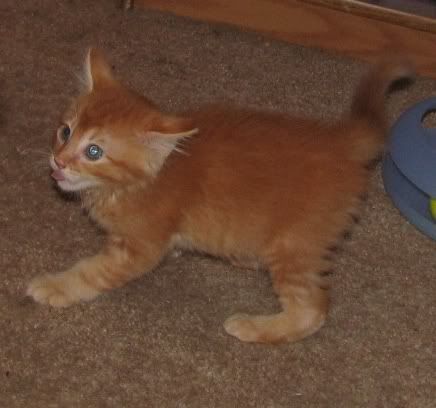 Playing with Da Bird for a bit: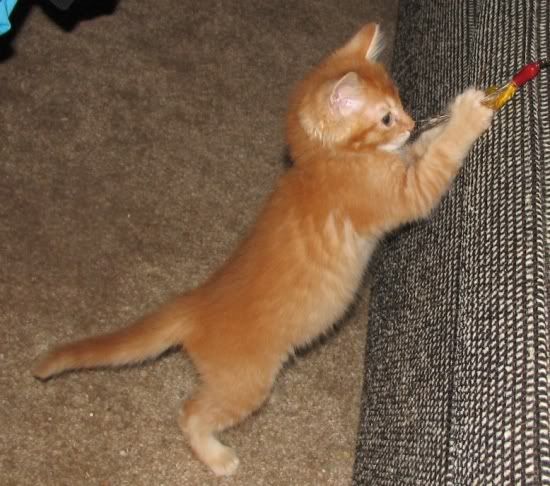 More Da Bird:
Visiting with Daphne: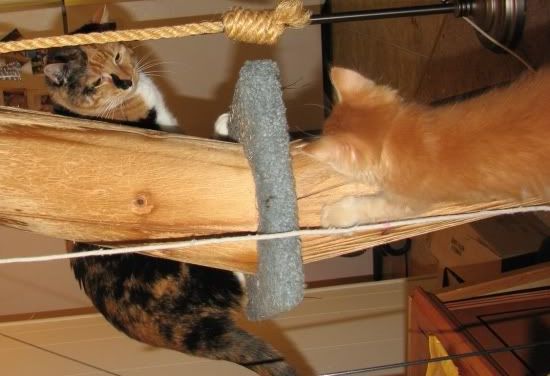 Daphne not so excited about the visit: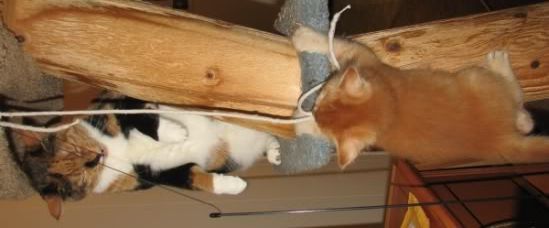 Another silly pic: