Okay, so I'm a cat person whose never had a kitten before...
Just for reference, this is how tiny she was when I found her, 300grams at first Vet visit.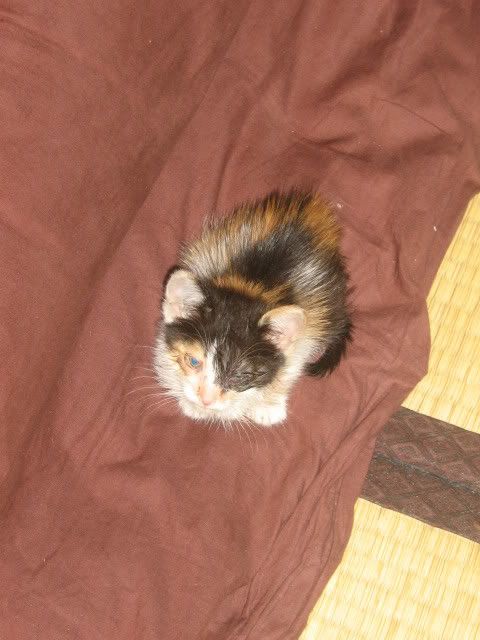 Squinty, puss-y eyes, full of fleas, and one bad URI...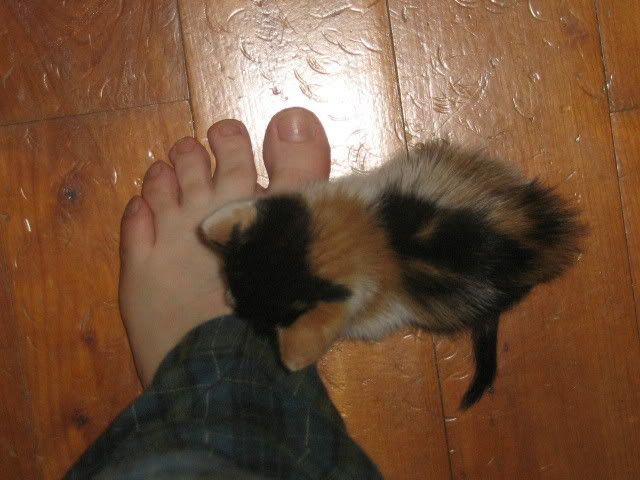 And cleaned up about a week later... I forever have to watch where I step!
A month later she's this big...
The postal box was an even better gift than the fur mouse toys my mom sent from America.
Now... 1.4 kilos of crazy kitten...
I know there's something good under that rug...
For some reason she always looks like I'm taking her mug shot in photos. I can rarely get her to hold still long enough to look at the camera.