Time to wake up Scotty! (DH made the bed...with Scotty still in it, lol!)
Five more minutes, please???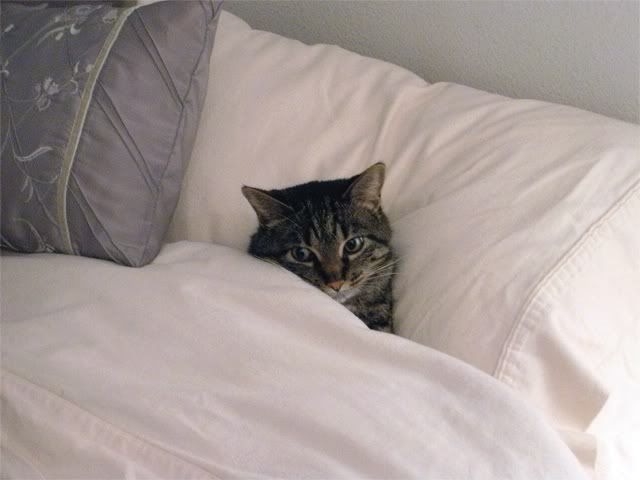 Ok, now that we're up, what are we supposed to do?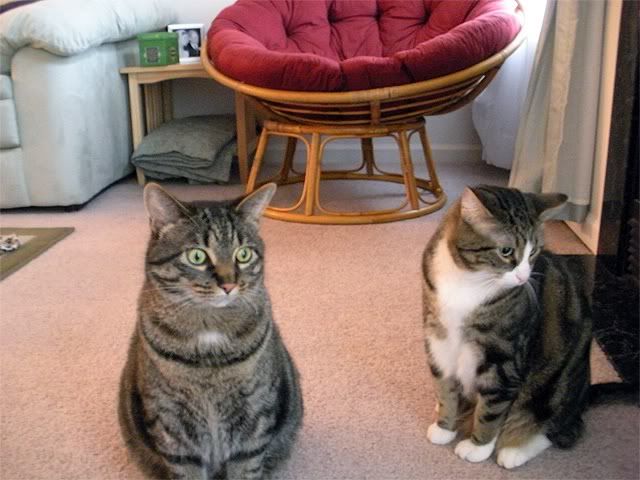 Guess we can play Patty-Cake (it was cute to get a picture of them holding paws,
)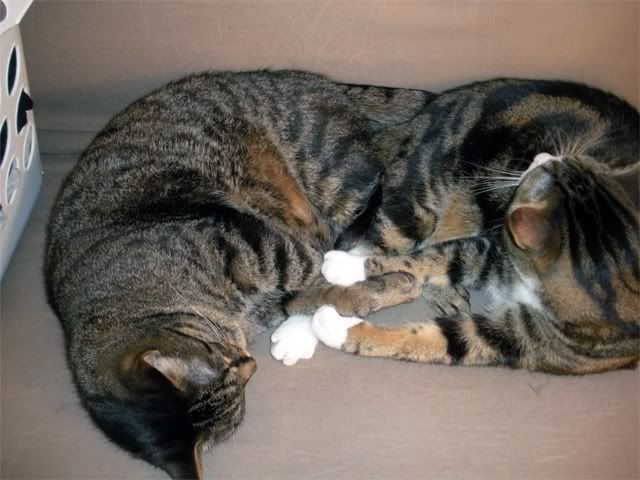 Or I can look cute!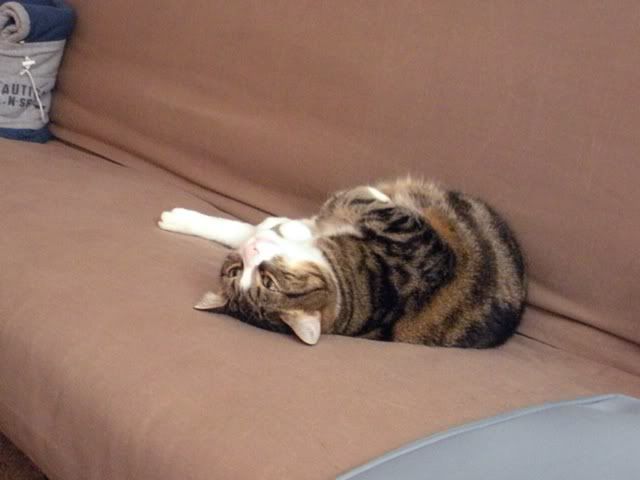 Or we can just take a nap in the office.
Thanks for looking!!!