Hey everyone,
Ok. I contacted my breeder and let her know about what has been happening to my little lady (more so reminded her it's still happening
). She said she did NOT think it was genetic and she thought it was a Staph infection and that she didn't think my Roxy's wounds were the same was her grandfather's was passed due to an infection. She offered to send me medication -Clavamox 2X daily for 3 weeks and Baytril once daily for 2 weeks. What should I do? I still fully intend on contacting the holistic vet and taking her to see my regular vet or taking her to the emergency clinic tonight (you may think I am a tad dramatic but I want answers ASAP). My breeder also mentioned ONCE again to stop putting clothes on Roxy unless it's cold (What does she think I dress the cat up for?) and to stop using fabric sheets. OH!!! She also said... That the vet that told her it wasn't genetic related COULD be WRONG (She gave me the vet's name - dermatologist; I knew that wench from when I worked at the emergency & specialist vet clinic she was/IS a horrible witch... I wouldn't trust her.... she would through stuff at us and yell at us in front of clients and call us pathetic and idiots)
Ok, fellow breeders please collaborate here... I am posting some new pics of my little lady as of last night.
Thanks everyone,
Jamie
PS. Mew I'm gunna try again to sign-up on yahoo, my name SHOULD be redsiamese on yahoo.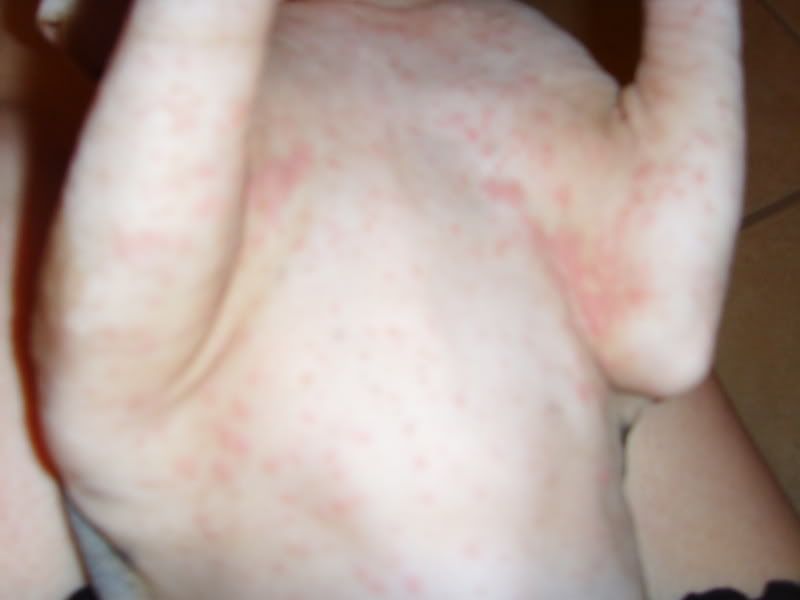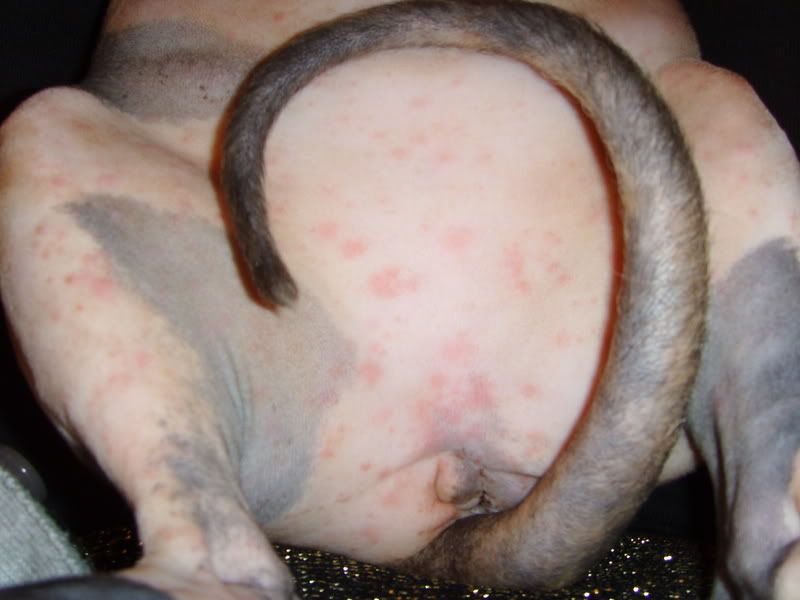 She stills seems in good spirits... here's a pic of her sleeping on my lap (that huge scab is from scratching herself... she got her softpaws off her hind legs and tore her neck apart while I was at school)