Anybody tried these? My Mom picked a couple up and sent them home with me for her "Grandkitties". Its basically a hard solid treat with a sticky base that you stick to the floor, table, etc. and the kitties get to lick on as a treat. I had not seen them before but she got them at Petsmart.
My boys were fans! (Sorry for the crappy pics!)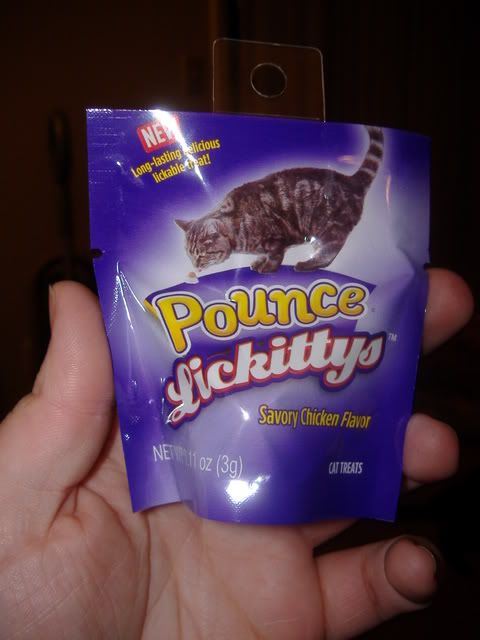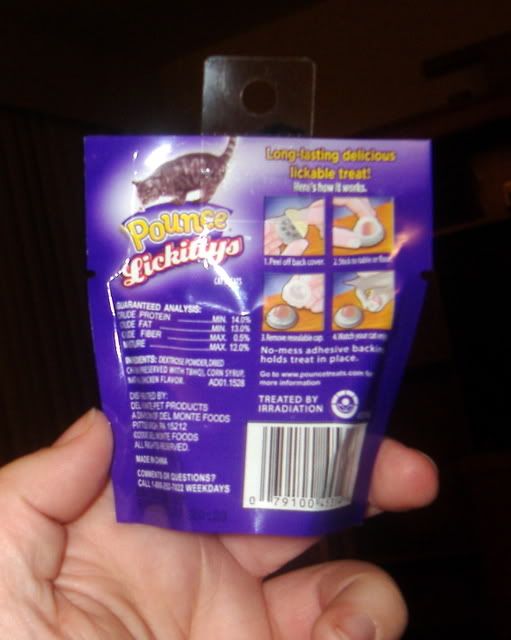 Mulder gives it a go - Mmm!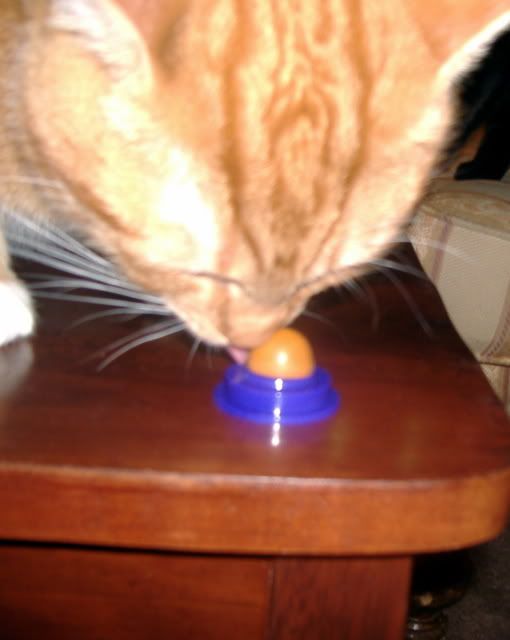 Now Spooky's Turn!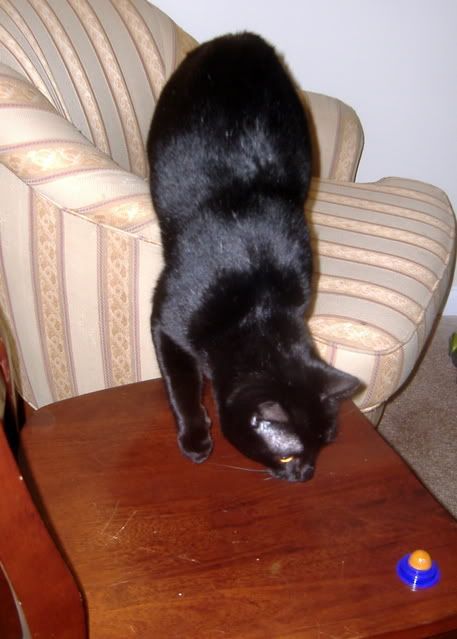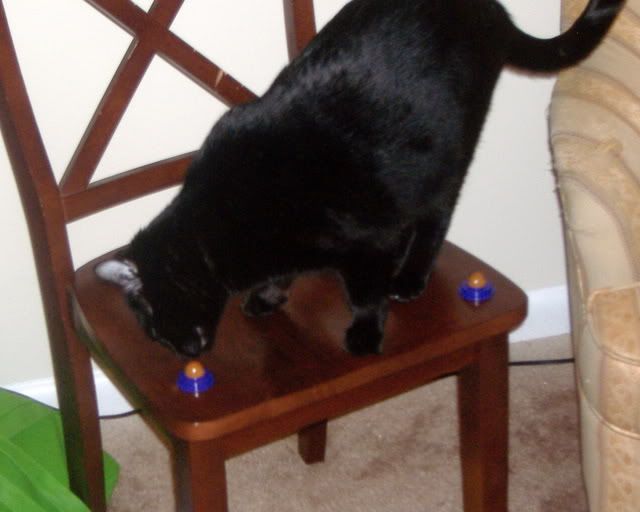 If this is in the wrong section, someone please move it - I wasn't sure where it should go!