As some of you may know, I have had my eye on this cat for a long time. Well, since I`ve got the room now I thought it was only fair to give him his forever home
He`s getting settled in the bedroom and seems pretty happy
Maisie hasn`t woken up enough to notice what`s been going on.
Fingers crossed for an easy and stress free intro
Welcome Home Sooty!
( I took these about an hour ago. )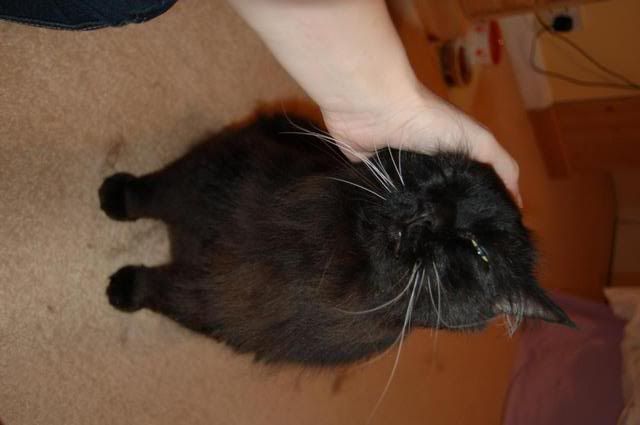 I gave him a really good groom before pictures and had to brush the carpet after! You can see the fluff in the background. He has bad dandruff.
He`s funny. When he`s happy he sticks his tail up and it kind of vibrates.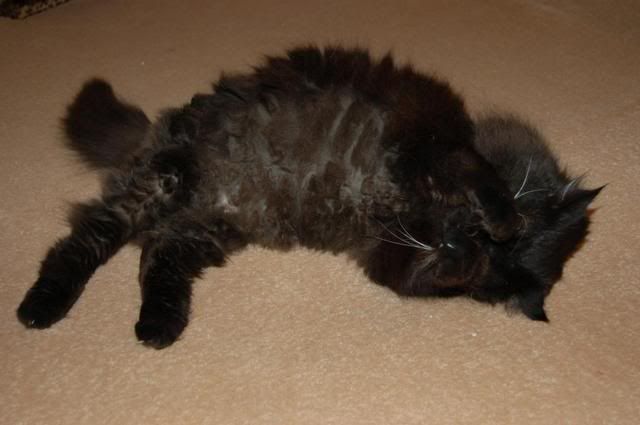 'Peek-a-boo'!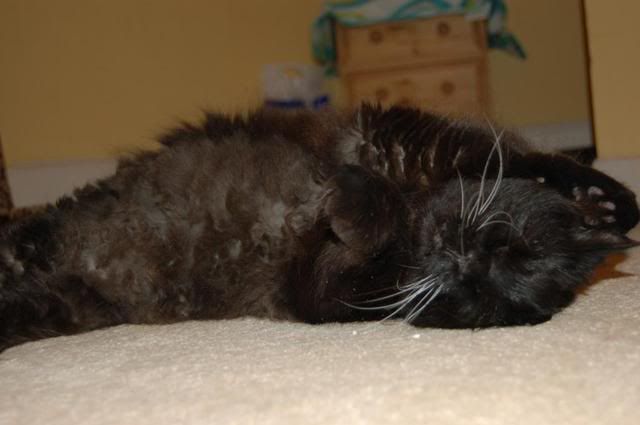 What a show off!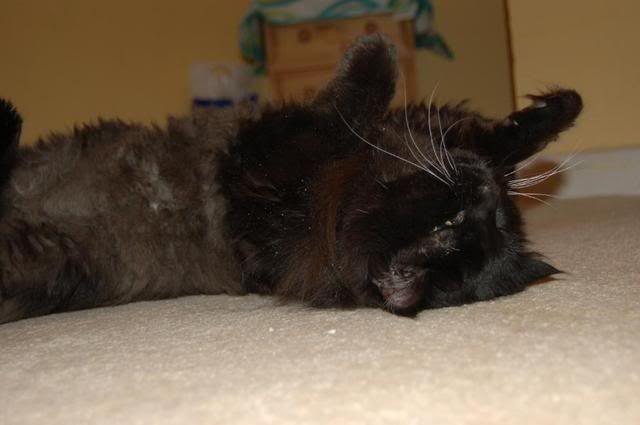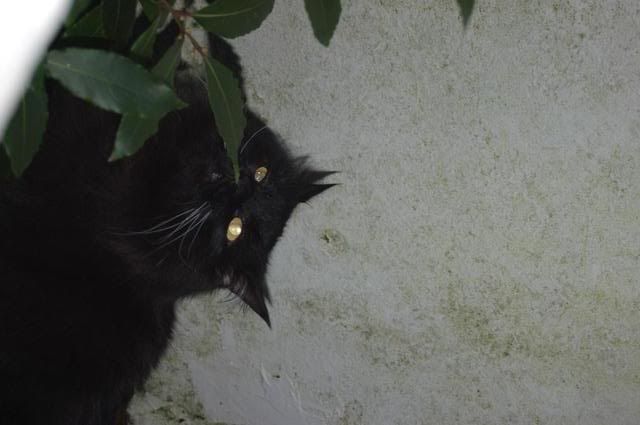 He went for a little sniff around in the back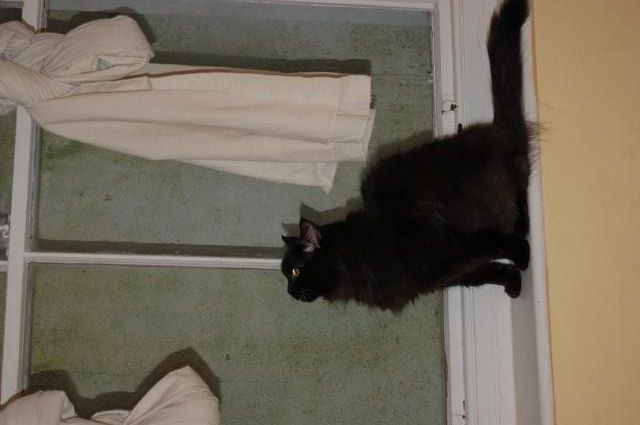 Yep, that`s a wall outside my window
He can see up to the garden a bit though.
He said he was tired after that so I`ve left him alone for a bit.
It`s so nice to have a bit of good news!