I haven't posted a thread with photos of Pixel and Bamf in a while, and I figured it was about time. Some of these photos are in other threads, like the belly picture contest and the threads about funny and "awww" photos, but most are not. I figured I would put them all in the same place anyway. I hope you enjoy.
Bamf's newest portrait: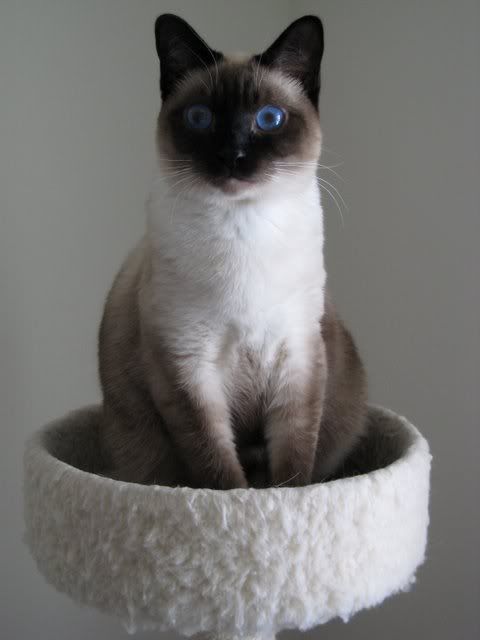 Bamf showing me his happy face: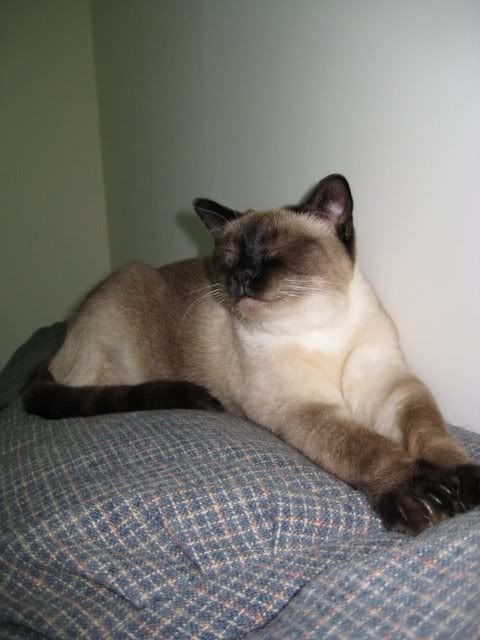 Bamf sits with DH like this all the time, and he always gives me the stank eye too: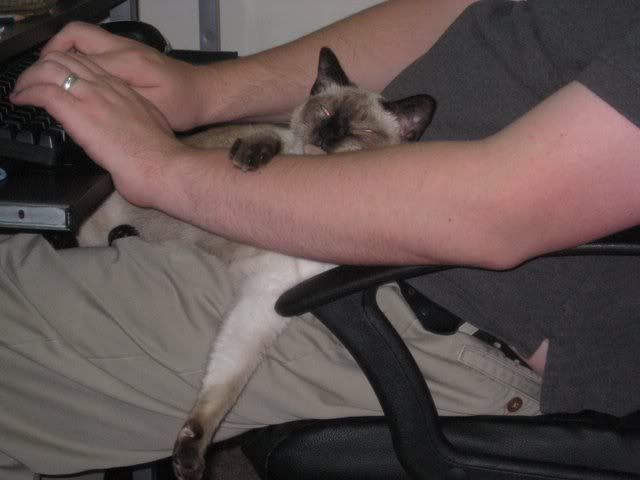 Bamf likes to get in the fridge: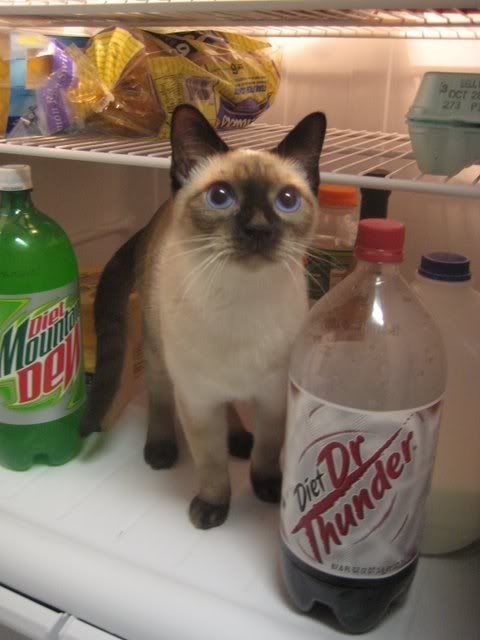 Bamf sticks his tongue out when he sleeps: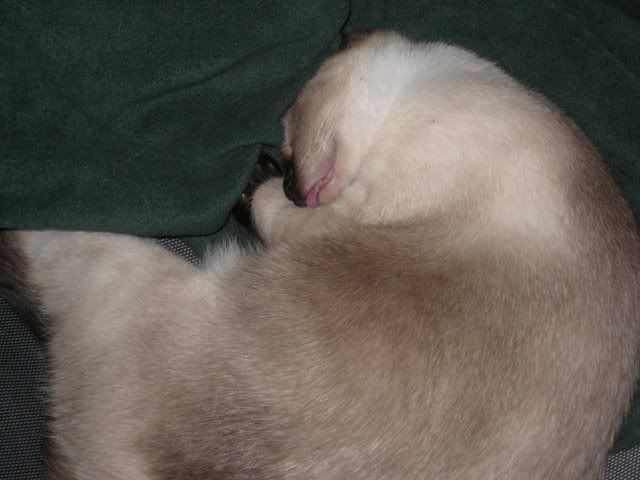 Bamf doesn't show his belly often, but it is cute:
More coming!