Quote:
Originally Posted by
white cat lover
Man - those Siamese cats are
nasty
creatures!
OK - well she's looking kinda cranky in this one - she wanted to just sleep in my arms!
Look at those eyes
Mean Siamese -
- people make no sense to me. Any cat can be mean. Apparently Ophelia Rose must be all Siamese, cuz she's mean.
I can't believe someone would mistreat a cat like this.
Their loss, my gain - my Eden.
This picture reminded me of something I had to share!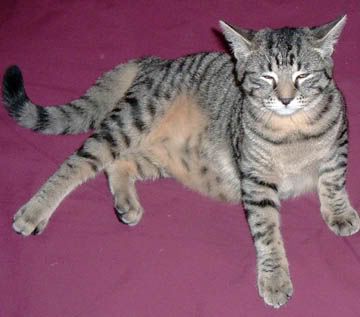 Maia the big meany!