With the two kittens bringing my total to five, I've been doing a little bit of shopping - you guys know how it goes when you bring new furbabies in, right? You HAVE to go get more stuff so everyone stays happy.
I picked up a new cat tree (see
here
) last month....
....and look what I found and brought home today, a super-sized litter box! *giggle*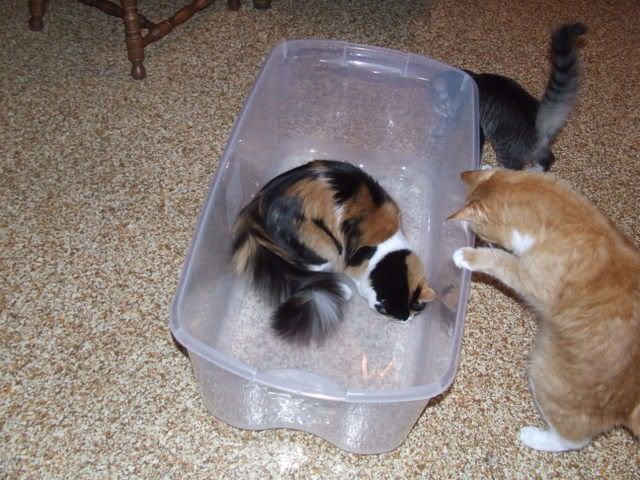 As you can see, the kitties are already checking out their expanded accommodations.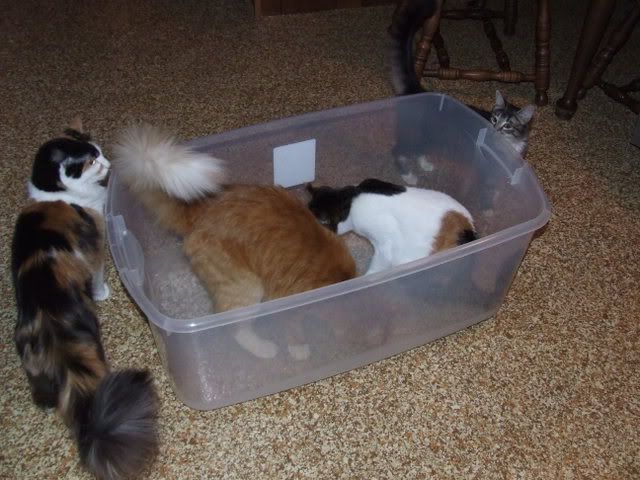 I also picked up a bunch of books: "Cat vs. Cat" by Pam Johnson-Bennett, "The Ultimate Cat Lover" by Marty Becker, "Think Like a Cat" also by Pam Johnson-Bennett, and "Your Cat" by Elizabeth M. Hodgkins. I'm all set for curling on the couch with a hot coco and a good book for some time to come.
I'm so glad I have these forums; where else can I go to brag about a new litter box and have people understand my excitement?!