Well I was putting away the last of the baby clothes I have washed and I have been trying to keep the pets out of the babies room so the cats like to sneak in there. I hadnt seen Flower for a while so decided that she was in there opended the door and found this....
Hope she had a good nap in there....
So might as well post some pics of them becasue it has been awhile sense I have showed them off
Figaro has gotten so big!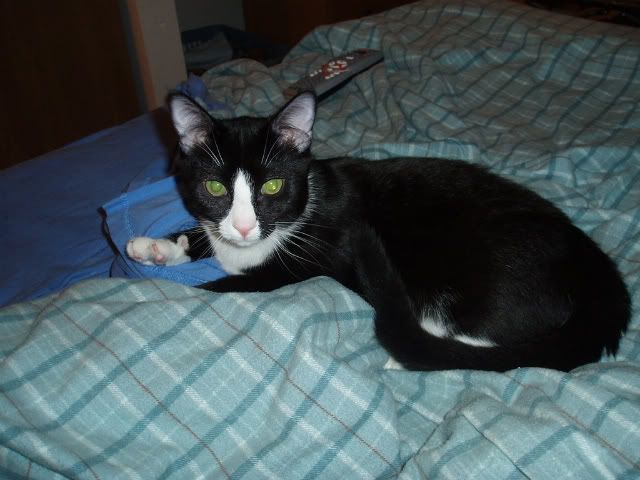 Get my good side Mommy
My boys being lazy on the couch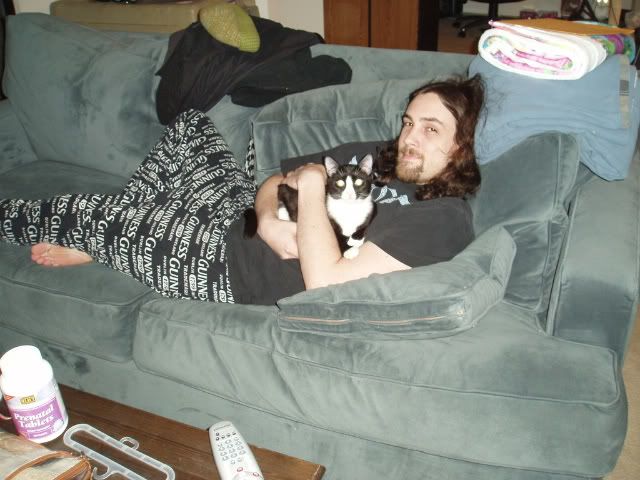 Go away were napping!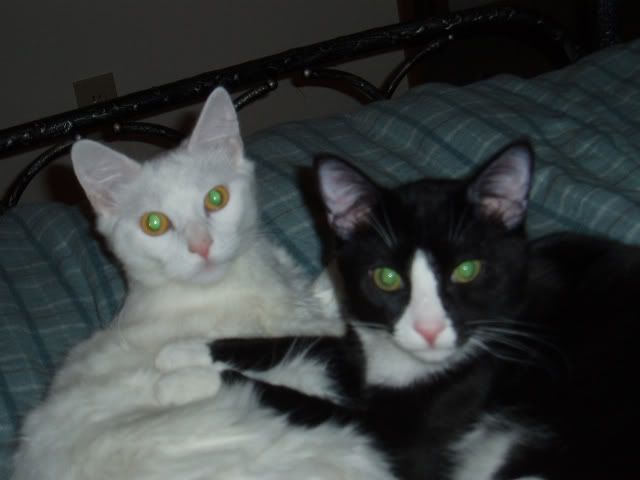 I wish I could get better pictures of Flower, but she is slightly afraid of the camara. Figaro on the other hand knows to strike a pose when its out