Here is little Zachariah - the newest canine member of the household - at 8.5 weeks old. He's a Black Sable German Shepherd and a mischievious little scamp even at this age!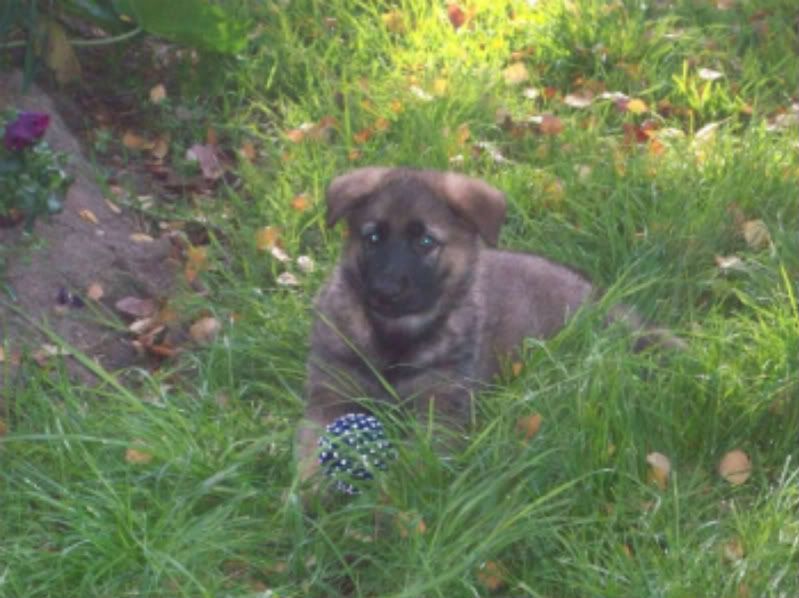 Here he is again at 11 weeks old. Dad was paving and he'd been helping him spread the sand around!
And showing off his crown jewels at about 8pm that night! Exhausted little scamp.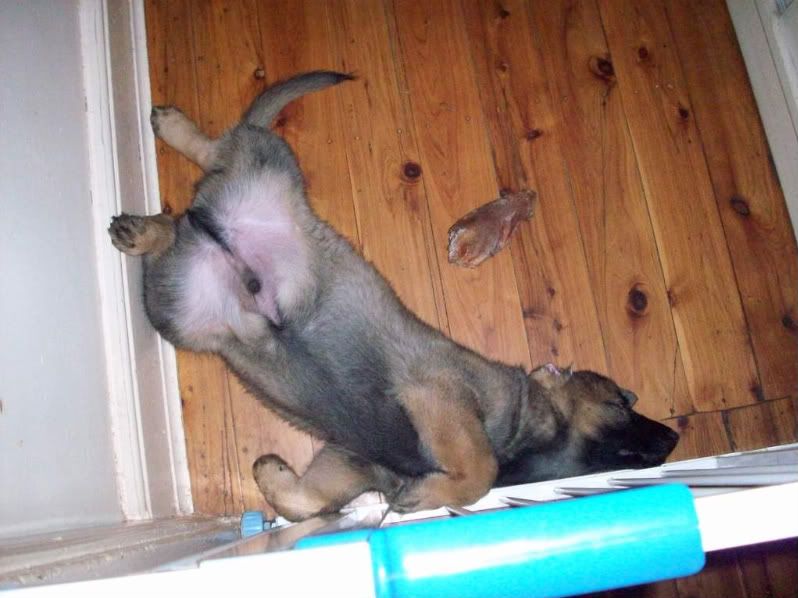 Here at last at 4 months old - with his favourite ball.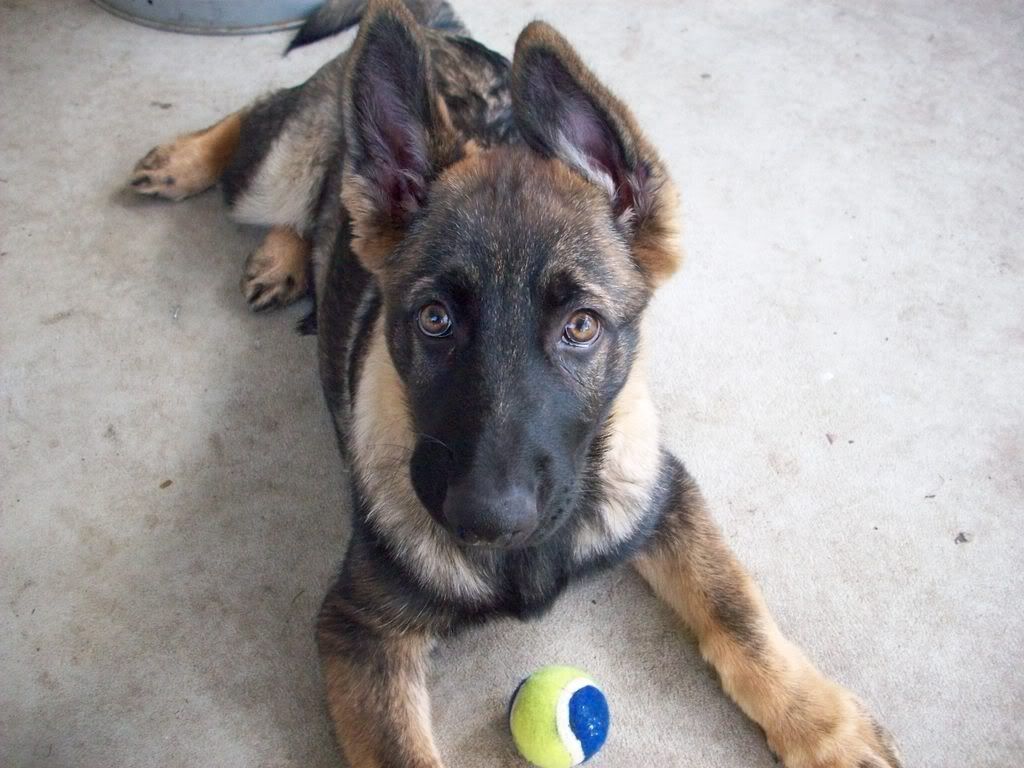 Just thought I'd show him off - he's now 7 months old but I haven't uploaded any pics of him recently yet!
Edit: Ooops! Didn't see the Pet Pics forum...someone can move this if the'd like.