Hmmmm, what iz this????
Iz not addict kitteh, Iz swarez.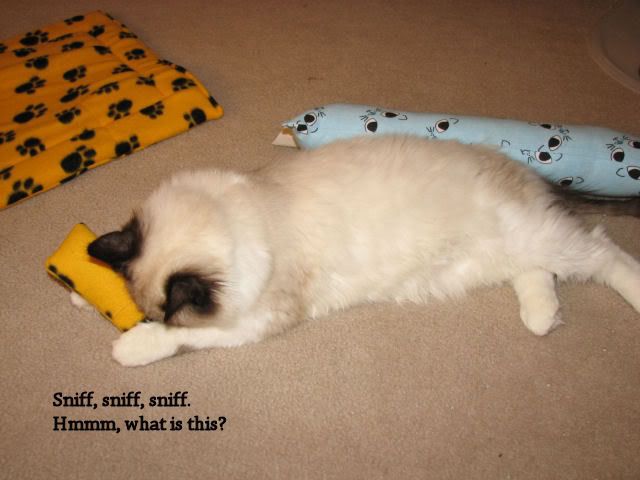 Snifz sum moar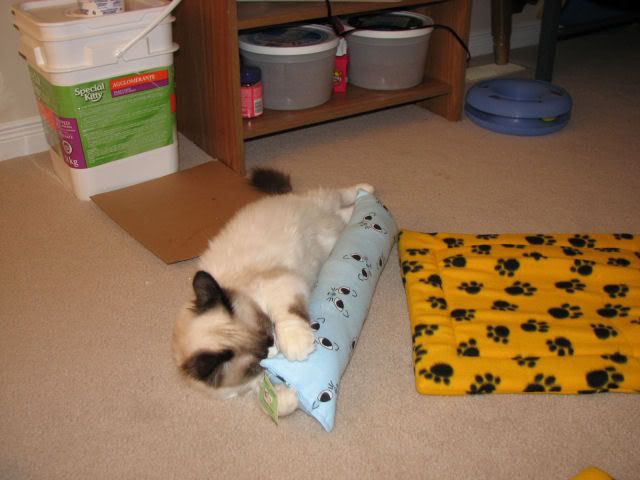 Ohhhhh, Iz am liking dis.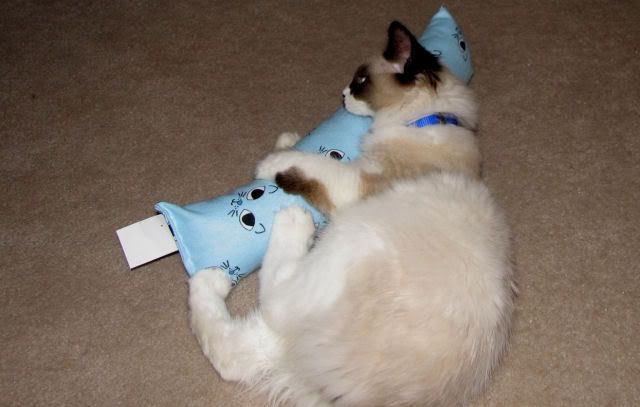 Ready set ATTACK!!!!!! (mom had camera focused on toy, she had to try this timing cuz I would sit right beside her, then surprise pounce on m' new toy)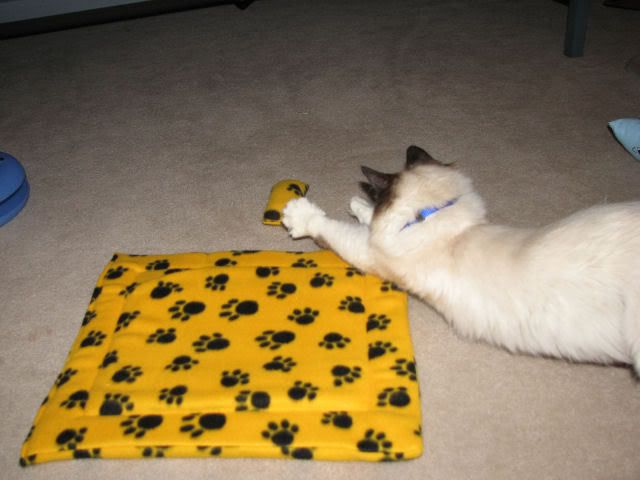 NOM NOM NOM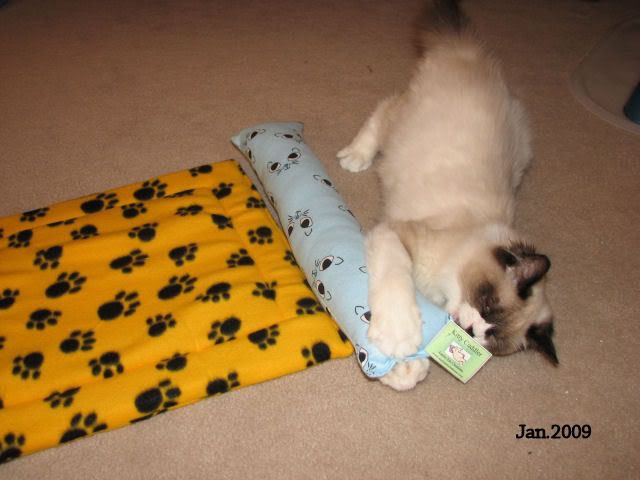 Yes, Meowmy left the tag on for me to play with.... supervised of course. I dunno,
she must thinks Iz gonna eat it or sumthin
I would never do that, I swarez.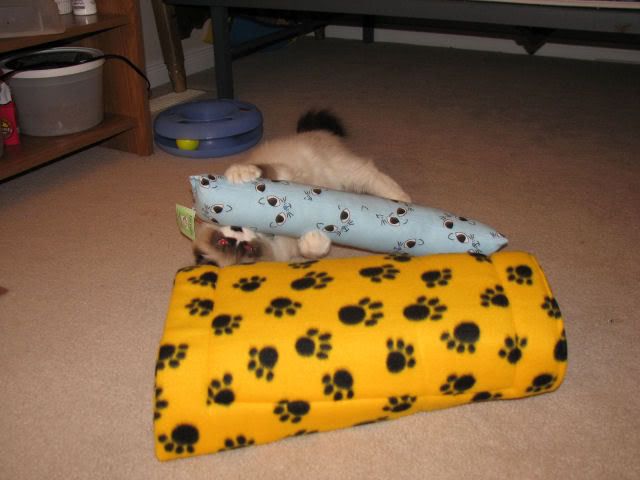 NOM?