I have been beating myself up trying to decide which picture to enter in the January "bellies" contest for the calendar. Could you please help me decide? They are all pictures of Pixel's belly, because Bamf is not fond of showing his off for more than 60 seconds at a time.
Number 1 - Mom, I think you broked me!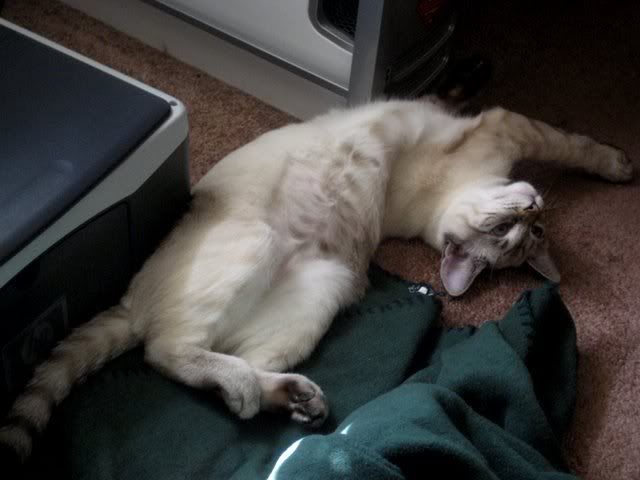 Number 2 - Best way to sleep on the couch, really!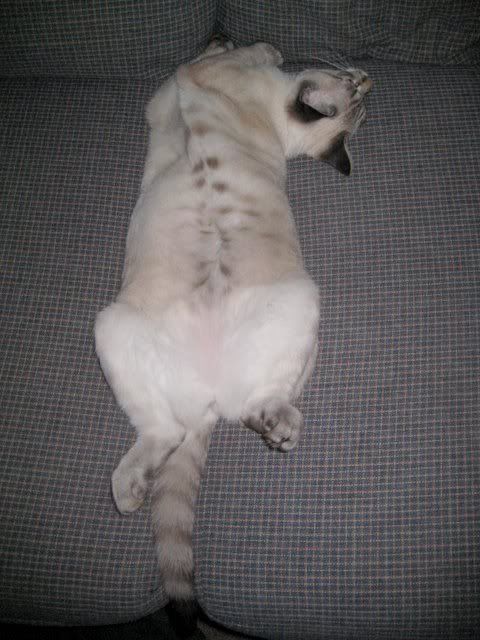 Number 3 - You are so boring. Jeez.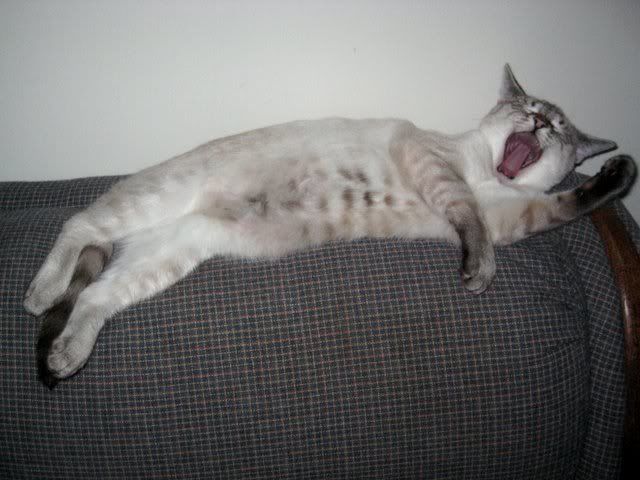 Number 4 - Stop interrupting my sleep with your cameras!
Number 5 - Daddy's pants are the greatest bed!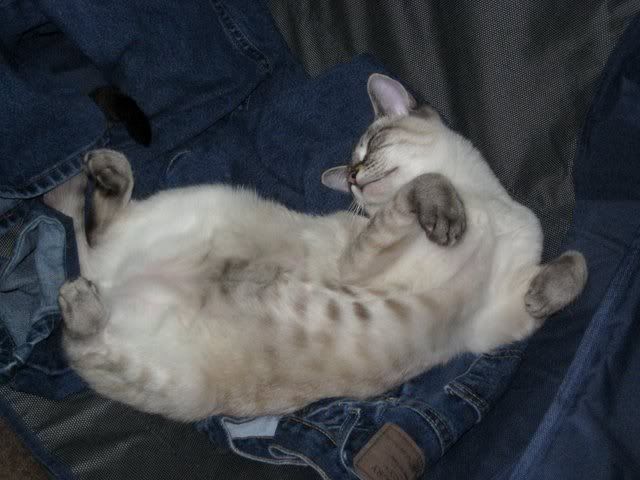 I have larger versions of all the photos.
Thanks for your help!