Hi all, I need help in choosing a pic of Willow for this month. It's quite tricky to get a photo of her belly as she usually pulls her knees in or covers it with her curled up paws when she is on her back but I managed to tickle her belly yesterday and she flattened out so I grabbed the camera
Here goes.....
One from when she was a little younger...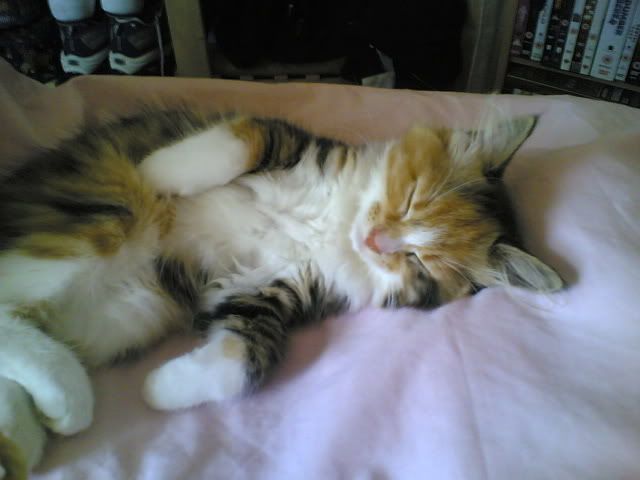 Some kind of position (see how she pulls her knees in to cover her belly)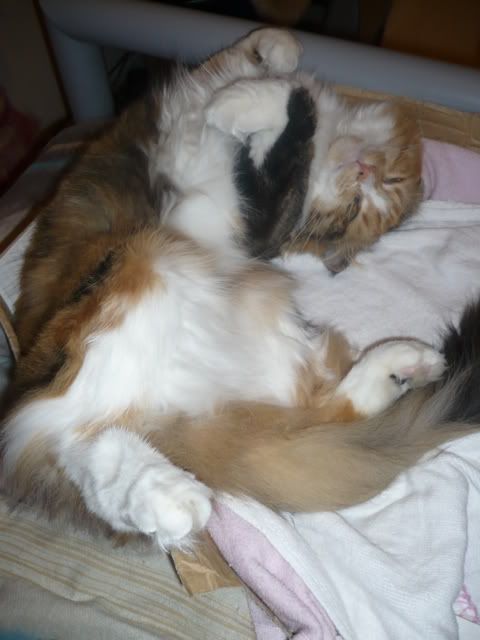 or flat out asking 'where's my tickle gone'?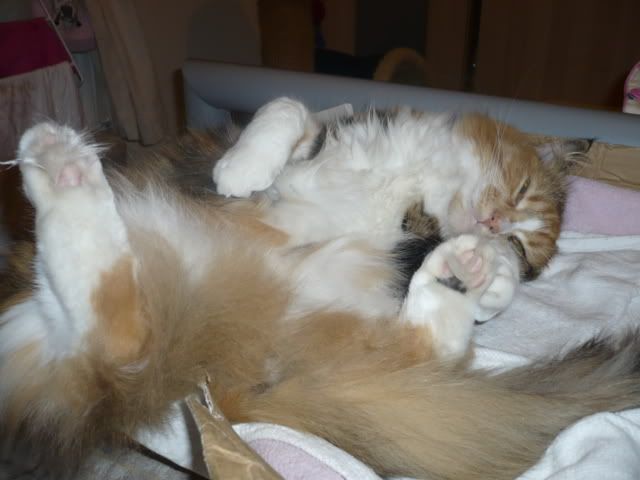 Are any of these any good? Thanks for your help.