I wanted to share some new pictures of my boys Spooky and Mulder. For once I was actually able to get several decent pictures of Spooky!
Does anybody else have a hard time getting clear shots of their all black kitties? Every camera I've aimed at him just turns him into a big black blob most of the time!
Spooky telling me that it's kitty time, not computer time...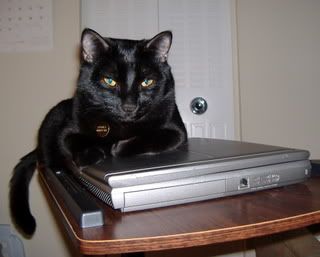 Spooky just waking up (and annoyed I'm taking his picture!)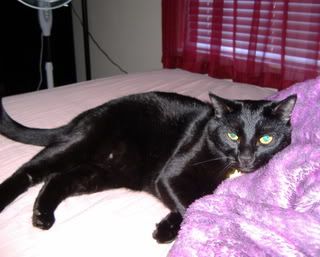 Spooky and Mulder watching the Bird!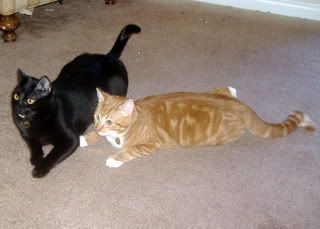 Mulder checking out what I'm doing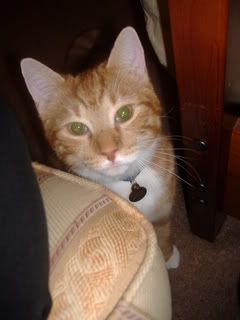 Mulder in his new bed! (Spooky has one too, he's not interested...)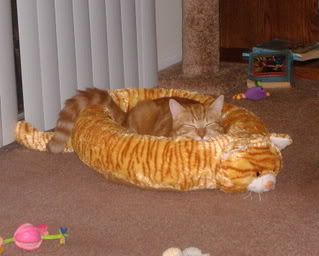 Anyway that's it. Thanks for looking at them!