Looks like Connor & Benson are learning to share.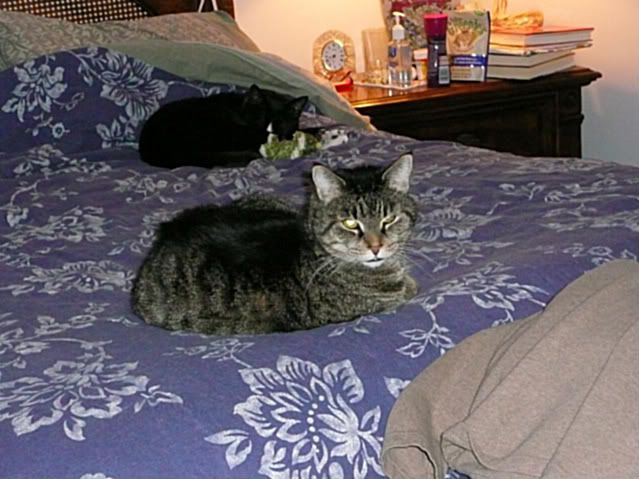 Mr Stinky bottom(Lucky) & Mr Pee-pee(Connor) sure look like they hate each other. They have been enemies for 9 years now. This is the first I have seen them together like this.
Oh My! What a three-some. So much for Connor hating these boys.