So I posted here:
http://www.thecatsite.com/forums/sho...d.php?t=184411
about Dog meeting Cat.
Here's some pics to go along with it.
Brandy all attentive in her spot at the bottom of the stairs (she is not allowed upstairs):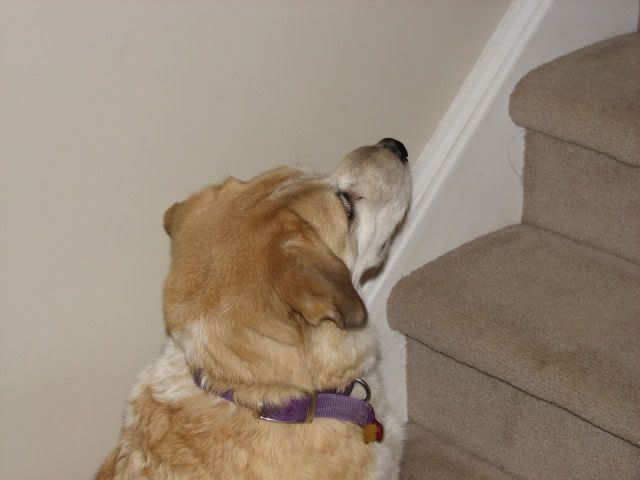 The reason why she's at attention: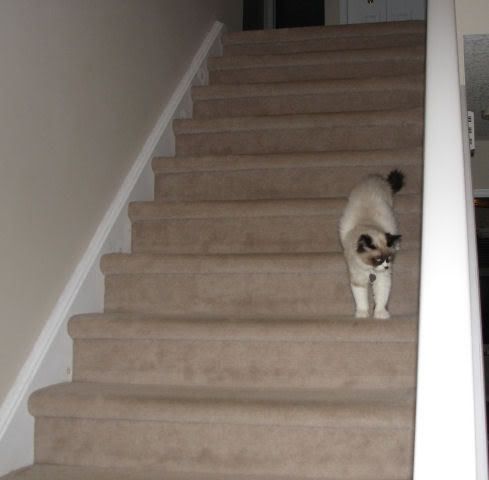 Kizzy is soooo smart. He'll only come down part way and sit there comfortably while Brandy waits at the bottom.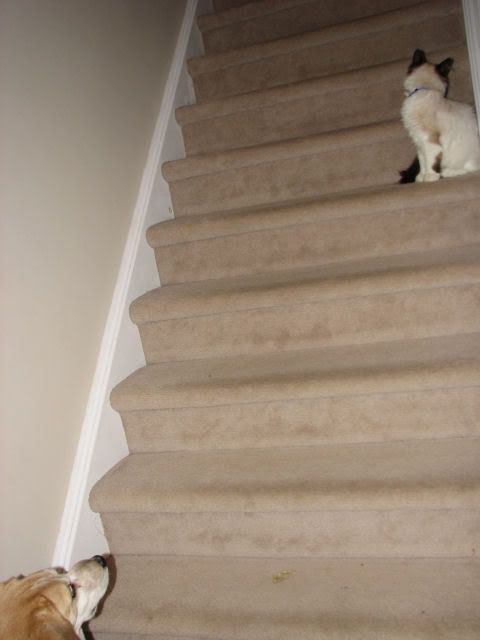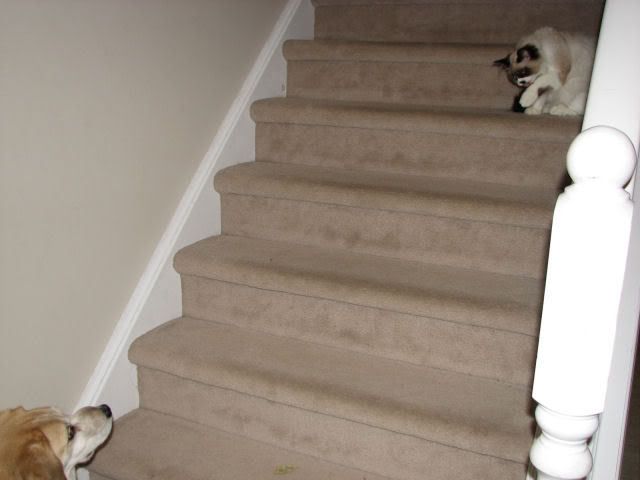 Now here's why cats are smarter than dogs.
We're in the computer room and hear a THUD....then Kizzy comes running, and of course Brandy follows although slightly delayed.
You see, Kizzy figured out that Brandy wasn't going to move long enough for him to come down the stairs and around.... so he decides to leap down from between the railings going up the stairs.
Scared the living **** out of me
Kizzy's fine, Brandy's fine.... I started bringing Kizzy down myself so he doesn't jump again. Depending where he jumps from it could be pretty high.
So yup, my kitty outsmarted my dog who didn't even see that coming