our kitty cuddlers arrived today!
big hit with my local niphead, Chip - altho the girls were somewhat interested, as well!
Chip - several pix of him...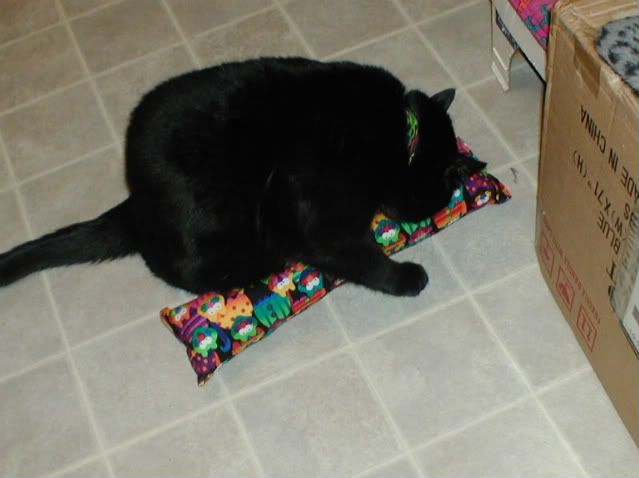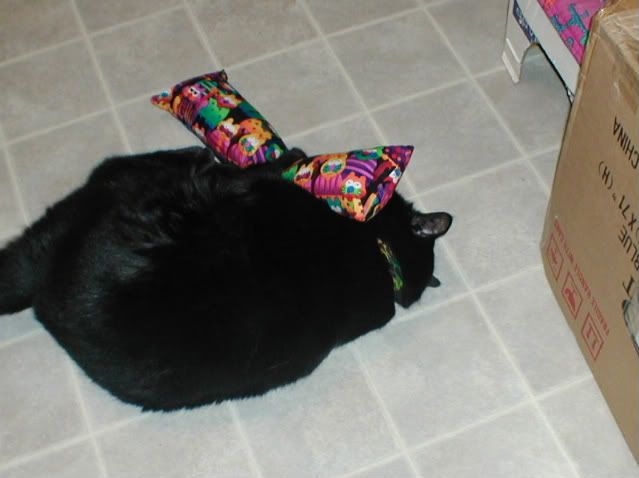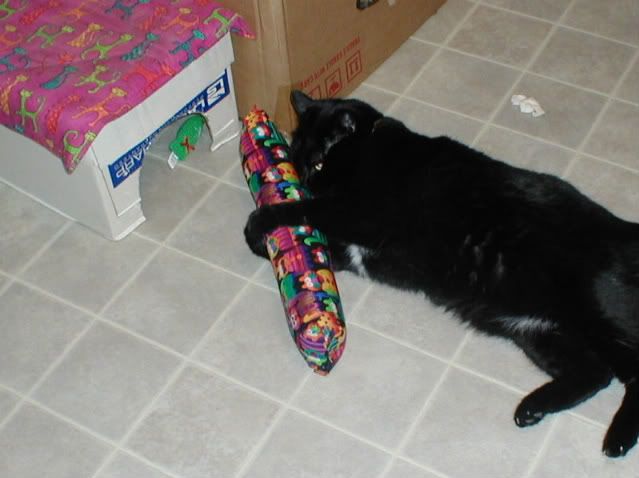 Cable guarding a cuddler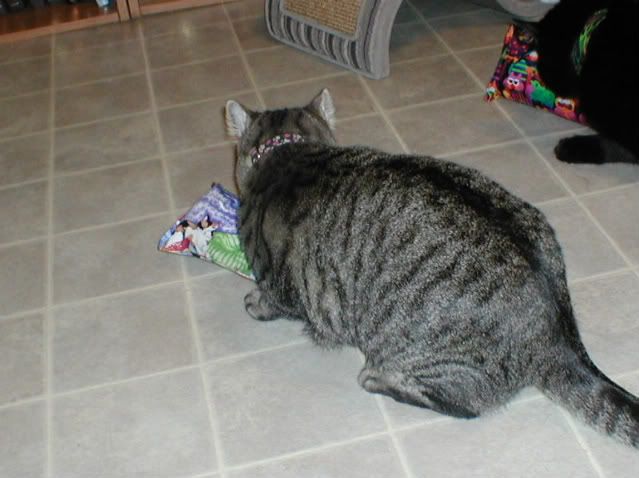 Pixel checking a cuddler out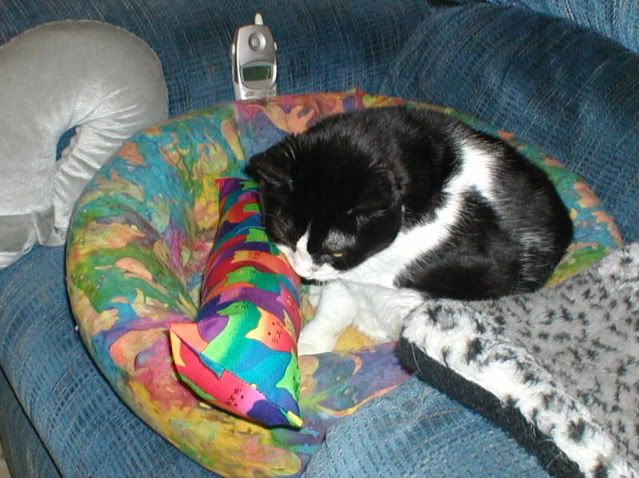 Java bunny kicking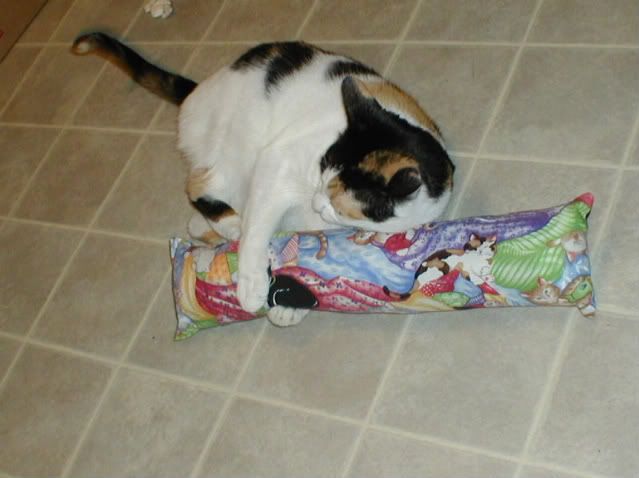 & i caught Firefox playing w/one, but she stopped before i could get the pic!