We don't really know when Mattie's birthday is. Based on various info, I've decided to consider her birthday January 4, 2007. It's a total guess, I could be off by a year or two, and the month and date could be off as well. Anyway, my point is that today we celebrated Mattie's 2nd Birthday
Isn't her birthday bow cute?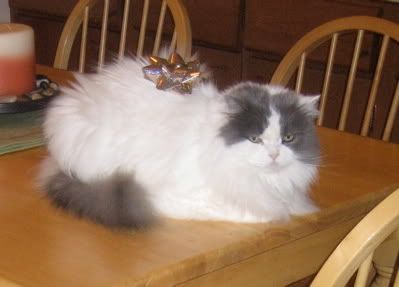 She spent most of the day sitting under my desk lamp, which gets really hot. Her and Chloe both like to do this. We call it their lizard heat lamp.