We've been looking for a Doberman puppy for the last two years and we finally came up with the money (a gift) and found a breeder that I liked. We looked at rescue groups, but I didn't feel comfortable adopting an adult Doberman. We picked her up on Thursday, and drove 12 hours there and back to get her!!!! We've been waiting for her litter to be born and ready to go since September!!!!
Her dad's father is a European Triple Crown Champion, but her parents weren't ever shown. My hopes is to get involved in some showing with her and see how she does. We had pick of the litter and we got a female because male dobermans are dog aggressive, especially male dog aggressive. She's eight weeks old and is a ball of uncontrollable energy!
Yes she is cropped and docked, that's how I wanted my Doberman to look. It's one of the reasons we bought her from this breeder, she was cropped, docked, and had her due claws removed by a vet that the breeder really likes. She is AKC registered and has an open registration. Any tips on showing would be awesome. I've decided that if she doesn't do well in the show ring I will probably get involved with agility once she's 2 years old.
Here she is!!! Athena: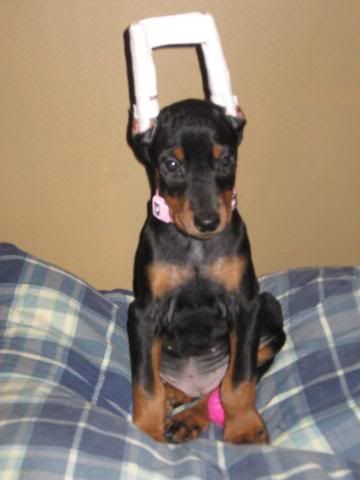 I gave her that cat toy when she walked in the house and ever since then it's been her's and she carries it around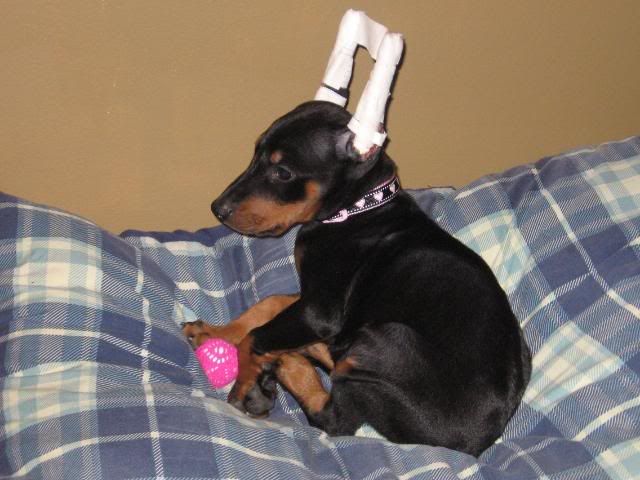 Look at that mouth!!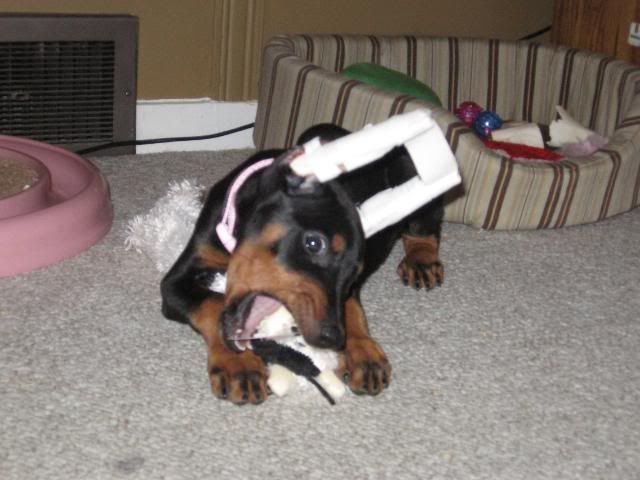 Don't worry, rope bones are only allowed under strict supervision!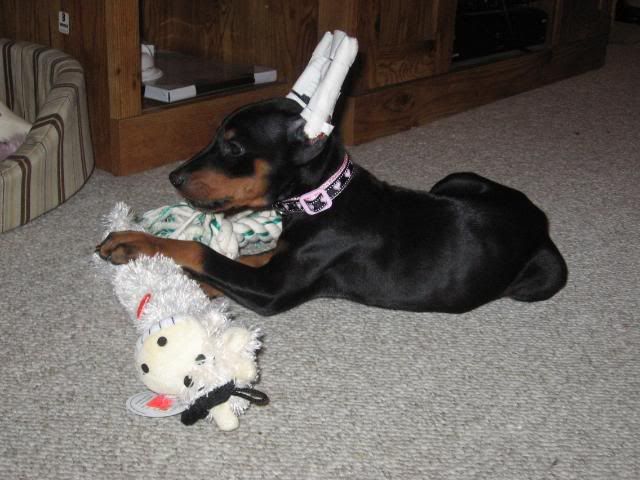 I can't believe all the muscles she has already!
Her mommy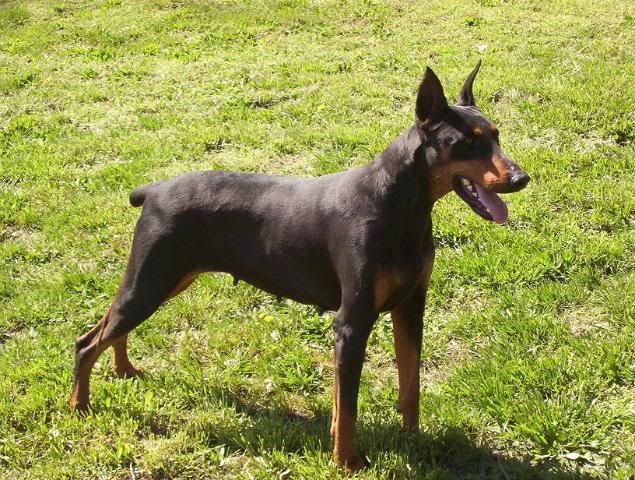 Her daddy