I've been trying to post this, but am finally getting to it. TTP&B got this kitty condo for their Christmas gift....and oh boy, were they hilarious when they first saw it.........take a look!!
Bailey was the first one in and checked it all out.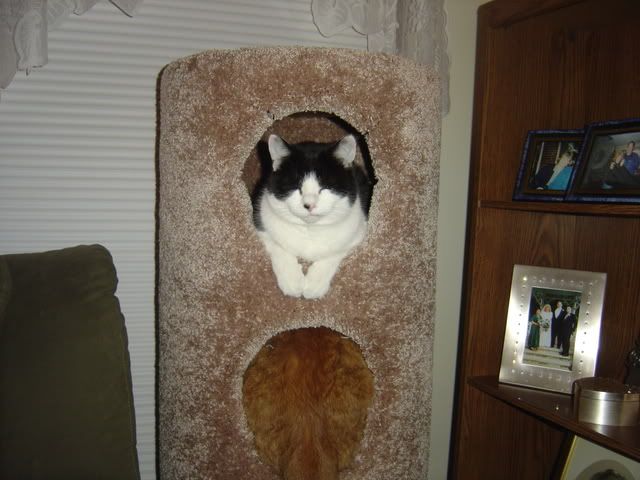 Tiggy tried to get in next, but I think his rump got stuck!!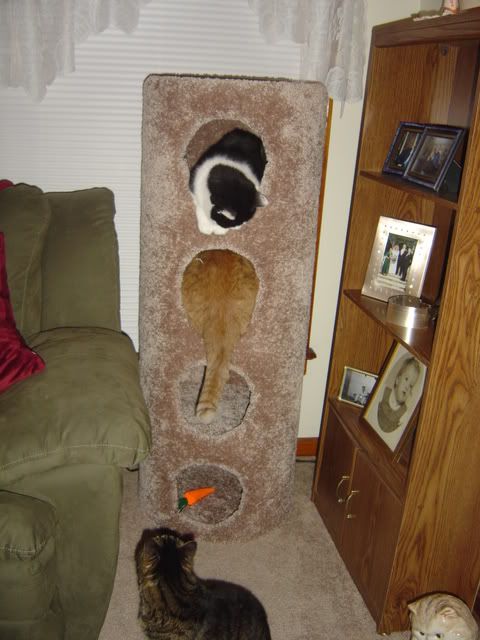 Maybe if I give your a push Tiggy.....I'm in now little brother Tig says........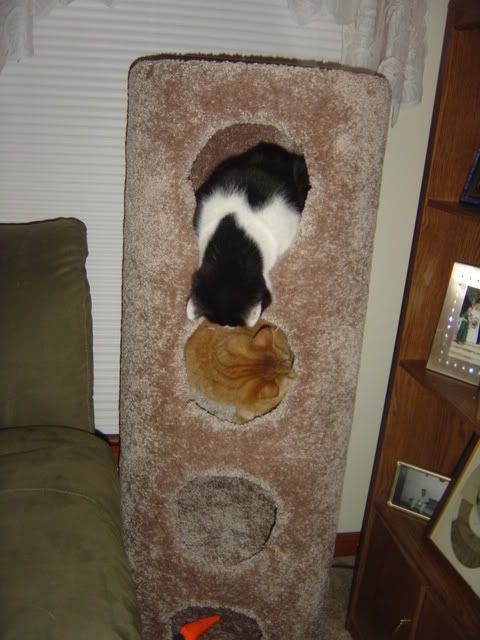 Tiggy decided to get out and Petals took his place. How the heck did you fit in there Petals and not me???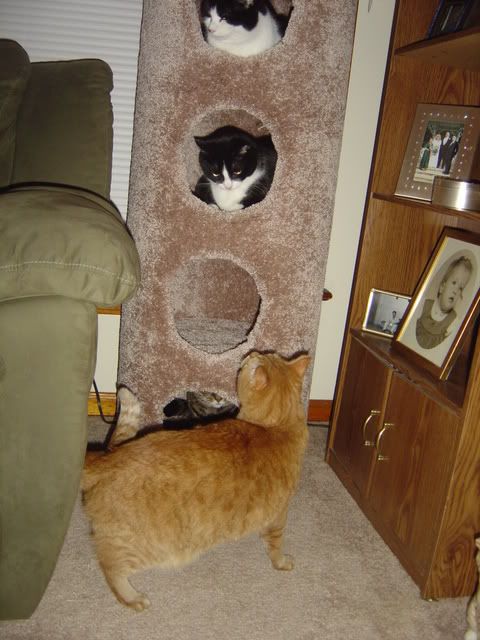 You just don't carry your weight as well as I do little brother!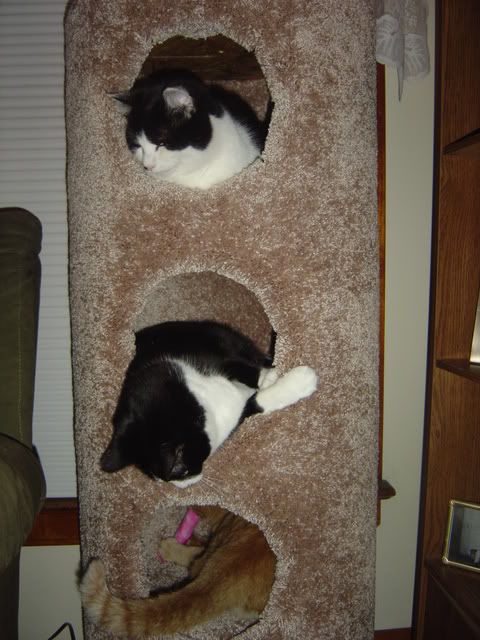 Tiggy says, at least I don't have a queen sized butt on me! Petals was ready to fight back!!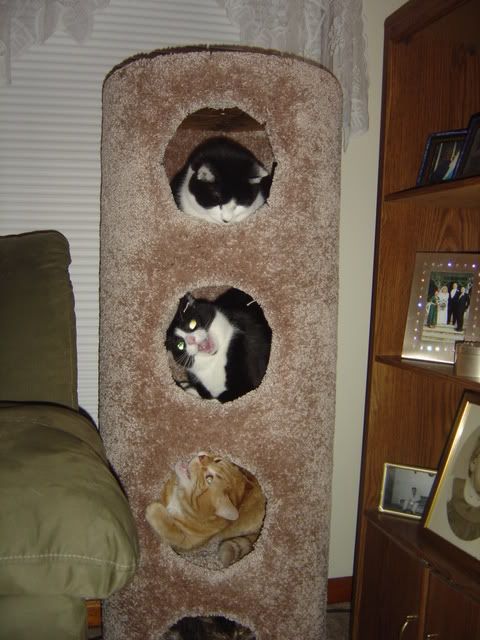 She really flipped out at that comment She's very sensitive....
Finally all 4 got in, but Tiggy was being nosy....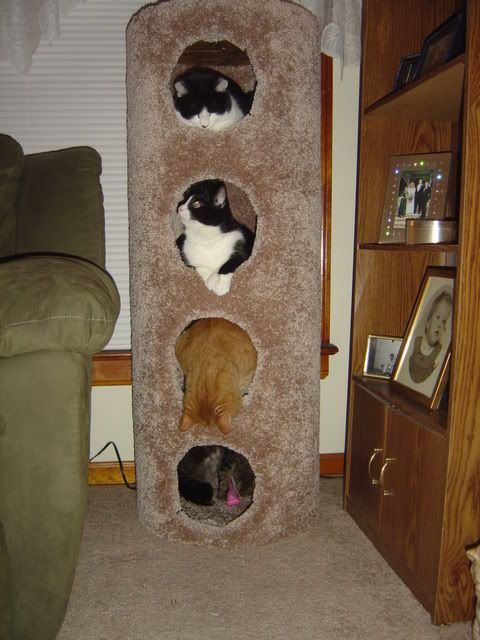 Trixie told him to back off, this was her spot!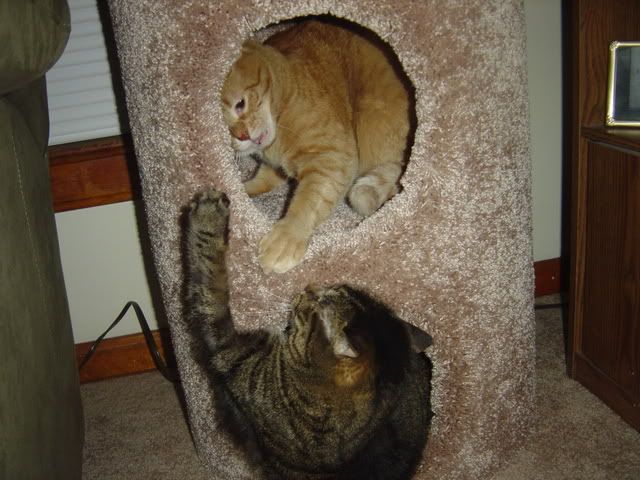 So Tigs moved over to thier other present, the Fling ama string.....they love it!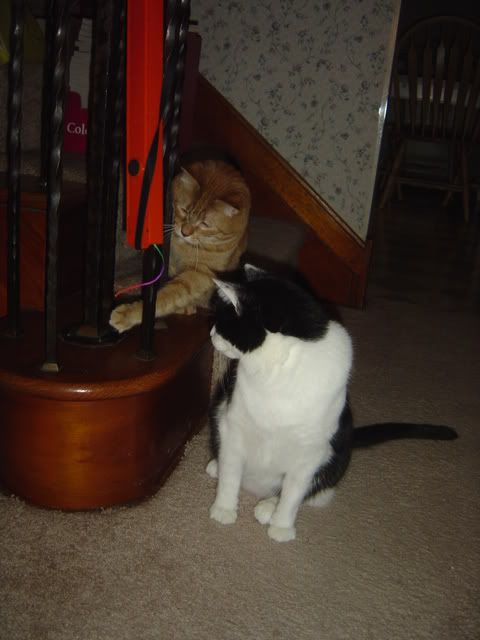 Petals loved her new catnip toy!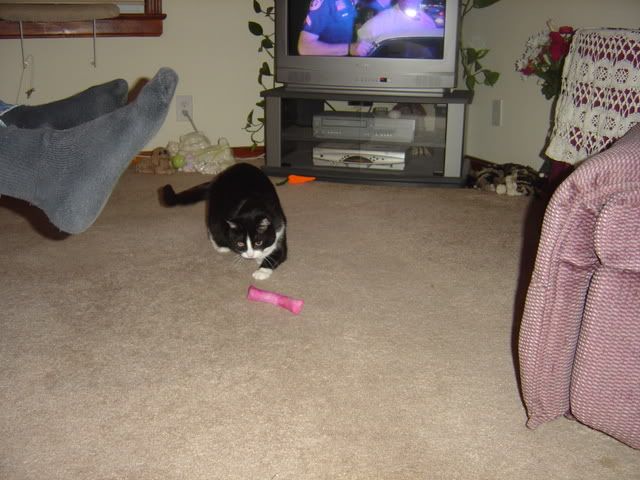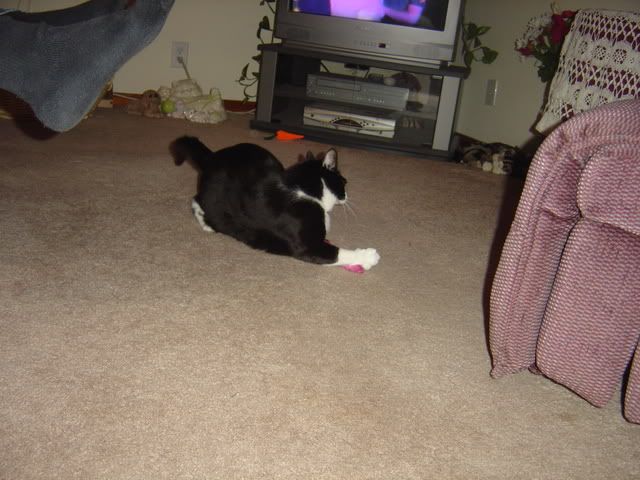 Hopefully these pressies will keep them entertained all year!