On my cat's menu for breakfast this morning was Wellness Beef & Chicken. After I cracked open the can and scooped some out for him, I saw a weird white piece of something that I've never seen in this formula before, so I picked it out with my finger.
It's like a stretchy white piece of soft plastic, kind of like a piece of plastic bag, BUT a bit more thick and tough. It broke apart when I pulled on it with some force.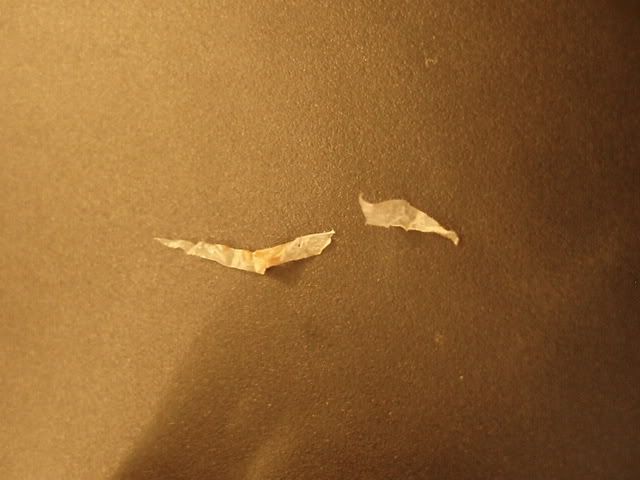 Has anyone encountered this with Wellness before? I'm going to e-mail them to let them know, so any suggestions would be greatly appreciated.