Ok, I want to do something for Ricky Bobby so he won't get bored during the day while we're at work. I might be getting weird here, lol, I just hate the idea of him being home alone all day and bored. I know he finds things to do, but still.
So the only window we have in the apartment is the sliding door going to the patio. Problem is, it isn't much of a scene. RB loves to just stand there and look out, but I can't help but think what is he looking at? With most windows cats can look out at the sky, trees, street, so on, and look at birds. But, well here, see for yourself.....
There's that ugly fence bordering our patio, it's a very small patio.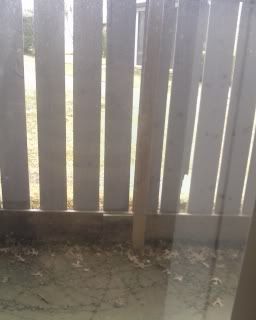 There's a roof above the fence...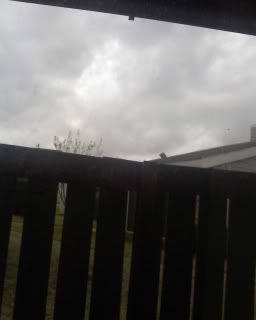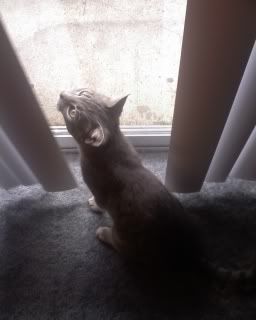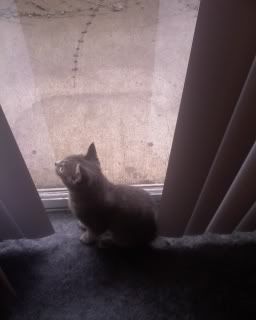 There's just not much for him to look at. There's a tree outside of the fence, about 20 ft away, but not in good view. I just don't want him to get extremely bored, and it lead to behavior problems in the future. If there was another window it'd be no problem. The only other window is in our bedroom, and per DH's request, it is a Ricky Bobby free zone(for the time being, I'm sure RB and I can break him of that with a lil work).
I've thought of a bird feeder, will that do anything? A cat tree or cat climber so he can get some height? I really don't know what I'm looking for? Am I being weird?
Open to any suggestions.