Cat drink water from her paw
offline
1,098 Posts. Joined 1/2008
Location: MN
So cute... my Latifah is obsessed with water; she is constantly playing in their water bucket, and has me 'trained' to turn the bathtub faucet on for her, so she can watch, and play with the water drips.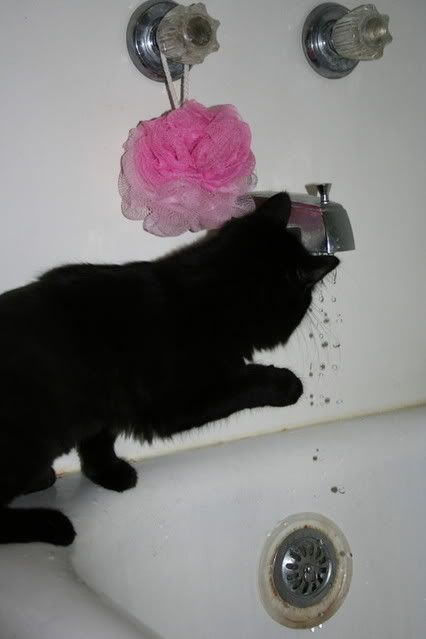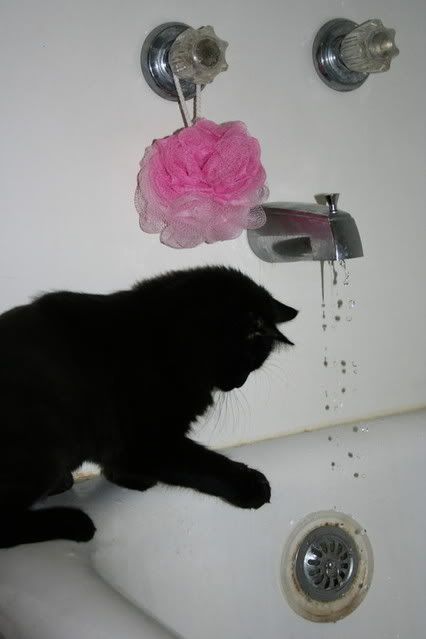 A cat is just a bundle of purr

offline
20,154 Posts. Joined 6/2005
Location: Colorado
I remember the first time Carly did that. I was so amazed that I just let her drink half of my water.
offline
3,300 Posts. Joined 10/2007
Location: Illinois
My little girl will drink water from her paw - I was so surprised the first time I saw her do that - she also likes to take her food from her bowl, and plop it on the floor to eat. I've tried several types of dishes, but she apparently likes to serve herself!
Human Bean

offline
8,107 Posts. Joined 7/2007
Location: Sundarville
How sweet! My Sil has to leave her bathroom faucet dripping for Lil Bit; he likes to drink straight from the tap.
offline
Whenever I take a bath, Omelet sits on the side of the tub and does that (dips his paws in the tub)..it's pretty funny.
Meowmy to my girls, Dusty and Rusty

offline
4,591 Posts. Joined 8/2005
Location: Somewhere in the US
Dusty does this. When we had a bigger water bowl, she would stand in it and drink out of her paw. When she was done drinking, she would splash in it! She still does this and there is always water on the floor by her bowl