Slowly but surely. We're in week 7 that he's been living inside with us. He and Ming Loy have both been spending a lot of time under the bed. Not snuggled up together - but she's not hissing at him any more, that's for sure!
Here they are today, up in the front window.
Watching birds flock to the feeders (off to the right) can be SO tiring!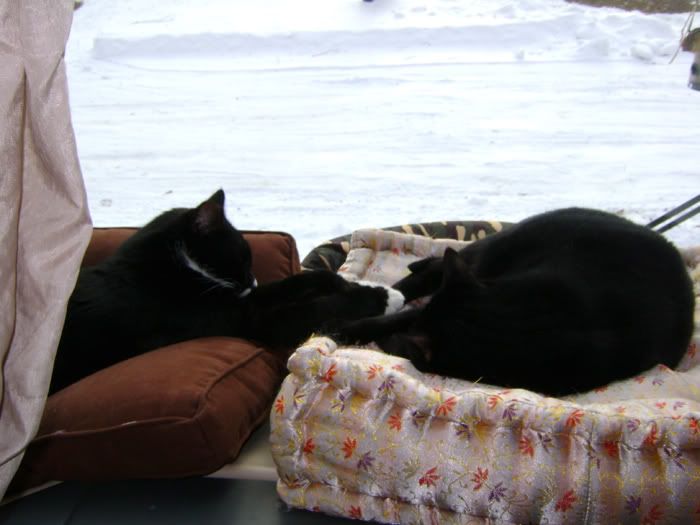 This is a lovely Christmas present.
Laurie