How to keep warm in a Minnesota winter
offline
1,027 Posts. Joined 6/2007
Cuddle with friends...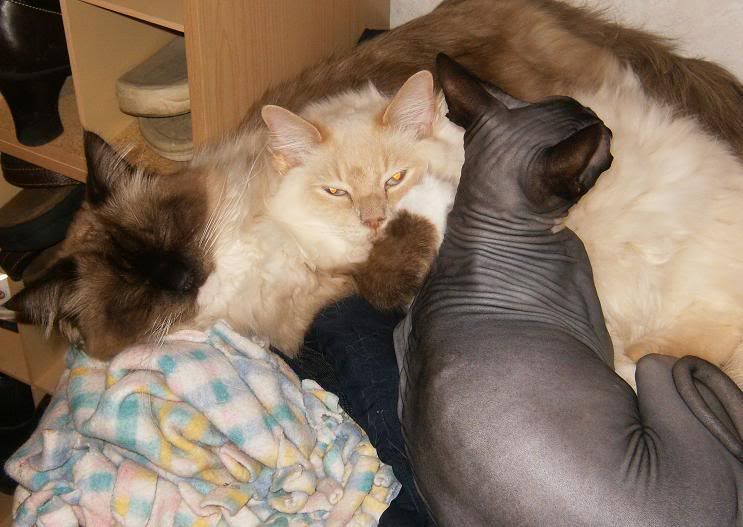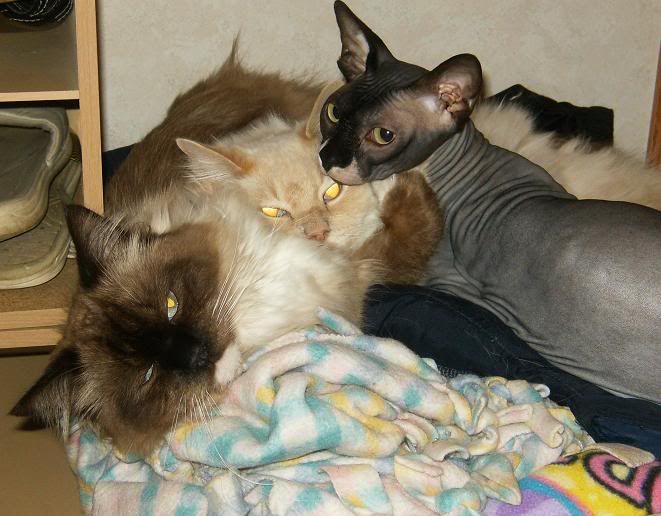 And wear lots of layers!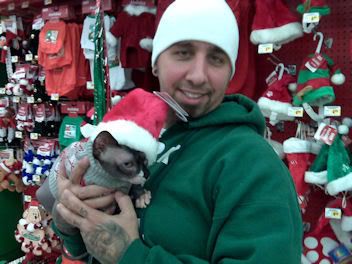 Purrsome Pair

offline
19,078 Posts. Joined 9/2003
Location: Denton, TX
hey, i don't need fur - i can just borrow theirs!
offline
52 Posts. Joined 8/2008
Location: Southern MN
Cute pics! It really is cold here right now!
offline
18,426 Posts. Joined 7/2006
Location: In a state of misery w/o my Bella
Just ADORABLE
offline
7,713 Posts. Joined 10/2007
Location: Michigan
What an adorable kitty pile. The sphynx knows how to keep warm - find some fur brothers and sisters to do the job!
Kitteh Kleen-up Crew

offline
2,314 Posts. Joined 2/2007
Location: UPNY
Gorgeous!
He must love having furry brothers!
offline
1,142 Posts. Joined 5/2008
Location: Hiding from my SS!
MOM! They're hogging all the fur!
I bet he likes his furry family members as much as we like cuddling up to our kitties...
Queen of CAOS

offline
27,176 Posts. Joined 1/2005
what cuties ... but shouldnt the one with no hair be in the middle/?lol
UmmSqueaky

offline
602 Posts. Joined 11/2008
Location: minne-snow-da
Add this to the list of reasons to get more kitties! One warms my feet or my lap, but I think I need more coverage
Feisty Feral!

offline
41,295 Posts. Joined 6/2002
Location: Fighting for ferals in NW NJ!
offline
7,281 Posts. Joined 1/2005
Location: Eastern California,USA
[quote=CruiserMaiden;2507553]MOM! They're hogging all the fur!
QUOTE]
That's a great caption
I just love that pic, but, yeah, shouldn't the Sphynx be in the middle
Remembering Hope

offline
36,194 Posts. Joined 4/2003
Location: Wellington City, NZ
That's such a darling picture!