Well!
I am back from my brief two night honeymoon and i have uploaded pictures!
I am also very burnt hehe.
We were very lucky to get sunshine after it has rained for nearly three weeks straight! The angels were once again looking out after us!
Not only because of the sunshine but because DH and the whole male family were nearly in a car crash on the way up to the falls.
Otherwise everything went smoothly except for all of us being late, especially me which i was about an hour and 10 minutes late!
Will post some pictures now, if you want to see more pm me!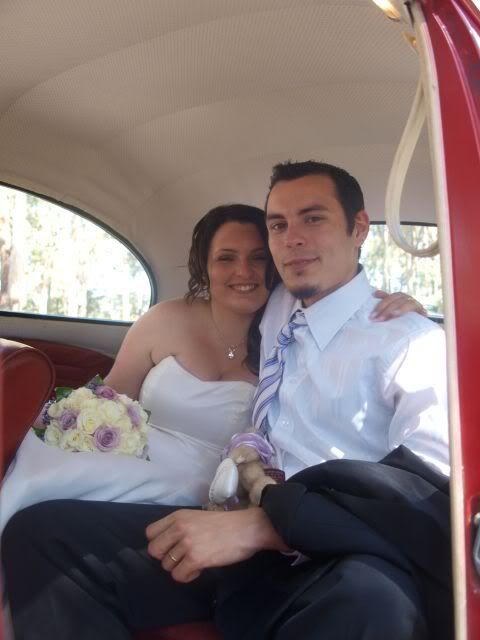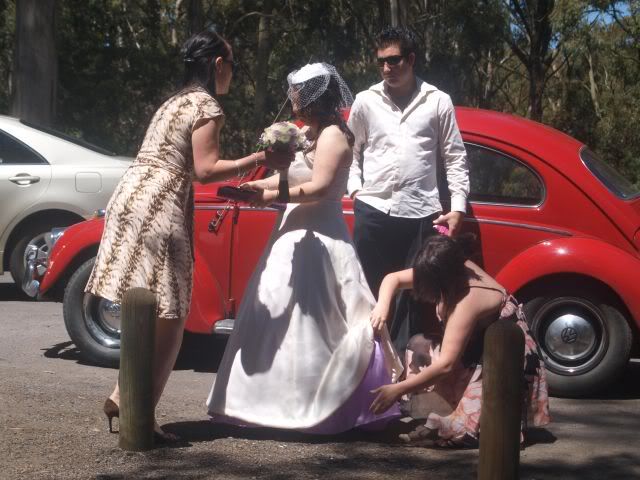 My best friend in the leopard dress made my wedding gown!