I took some pictures yesterday of the kitties being adorable!!! We got a new recliner that the kitties just LOVE to lay on, and I got a new winter coat they also LOVE to lay on. Imagine this then.....mommy's new winter coat ON the new recliner!!!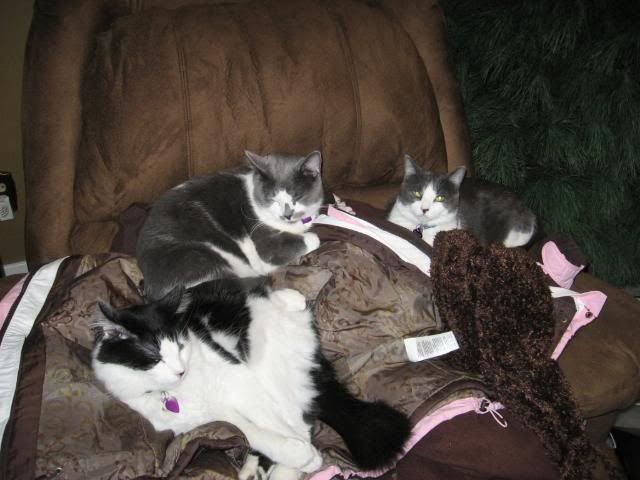 What cuties!!!
Luna was busy playing with Thor. Luna is Thor's kitty
And one awesome picture of Luna!!!