Along with the teeny bundle of orange fluff (posted in Fur Pics), another person also passed on an armful of squirming puppies. This person is a caregiver to stray dogs around the area, and discovered this litter of pups next to their dead mum. He hardly knew what to do with the newly orphaned pups, so they came to the wildlife rescue centre (traditionally they don't take care of domestics, but these people, bless their hearts, haven't learnt how to say "no").

There are 5 in all. One black and tan, 3 spotties (maybe someone can tell me what their coat colour can be best described as?) and one sandy brown. All unnamed. Best not to get attached, they definitely cannot stay at the rescue centre forever.

All of em.. Spot the odd one out!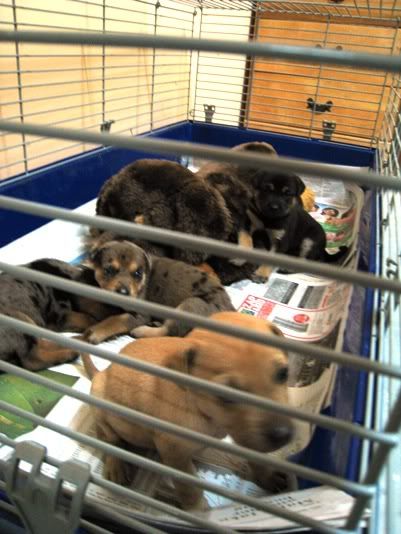 One of the spotties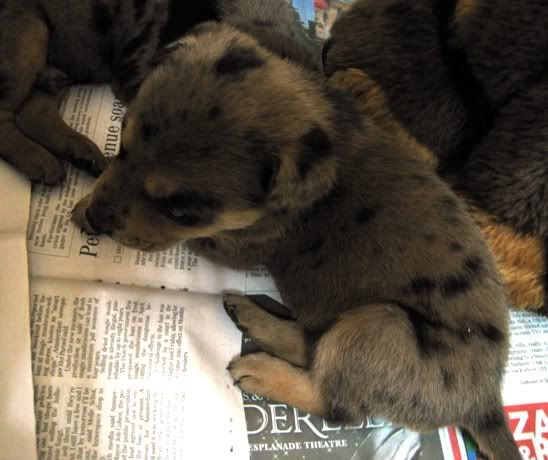 NOM NOM NOM!!



All of em again, including fake mama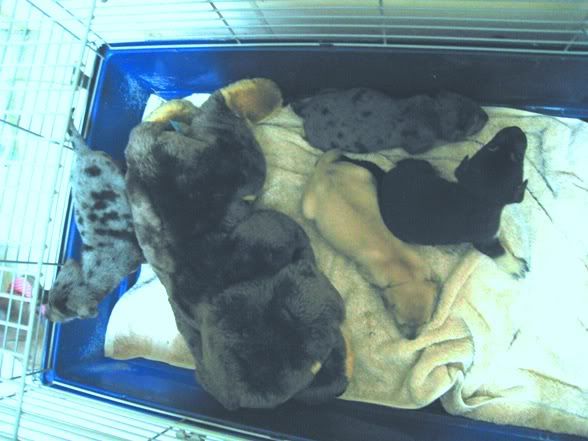 The sandy brown and one of the spotties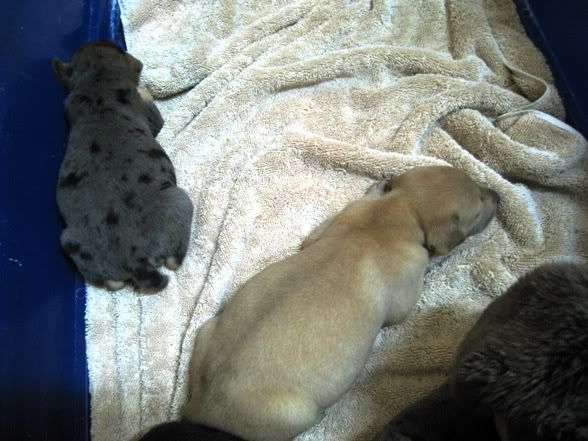 "I miss my mama....
"