Those who are severely allergic to the cuteness of a very young kitten, please DO NOT scroll down!

Meet the teeny bundle of fluff that is currently unsexed and unnamed. I like to think its a boy though, cos I'm really sexist
He was passed onto the wildlife rescue team I volunteer and am friends with (yeah, people just don't know the meaning of "wildlife", but in any case I highly doubt any other organisation would be bothered to take on a tiny bottle baby).

I put him at 1 week old and the vet agreed. He's currently strong, suckles heartily, and has a 45% chance of survival since we all know how darn fragile these little ones can be. Okay, enough chatter, here he is!!

First glimpse...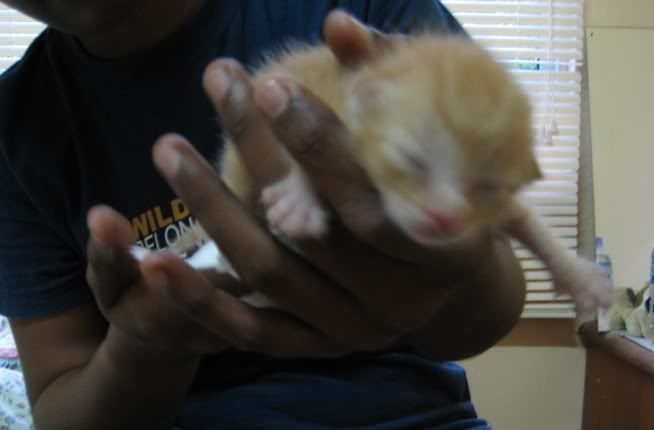 Side profile (well on his way to becoming an international modelling superstar)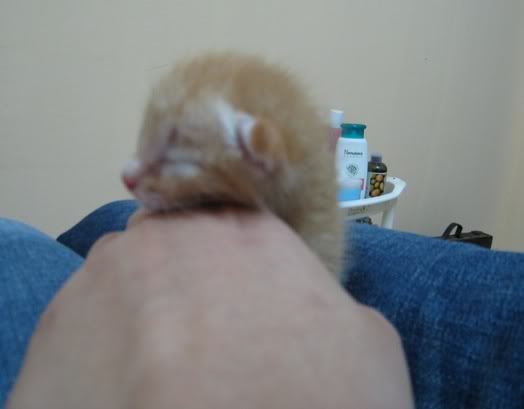 Don't worry, I'm not strangling the little bugger!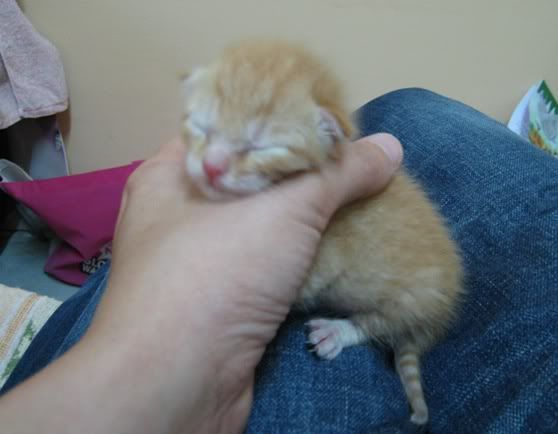 MAMA!... Not quite...