Hi everyone
I'd like you to meet my two week old kittens. I've taken new photos of them today (20/12/2008). The proud parents are Bronze Double Grand Champion Grafton For Your Consideration (Con) and Champion Alamo Flutterby (Flutterby).
Firstly here's the whole litter with Flutterby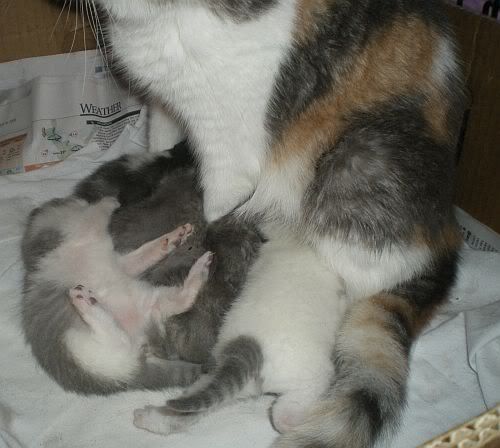 Here is 'Captivating Keeping Secrets' or just Secrets for short. She's a Blue Silver Mackeral Tabby Exotic Female.