Here are some pics of the babies!!
This is a rare shot. I hardly ever catch them laying near each other. Monster usually tortures her, so she normall stays away from him.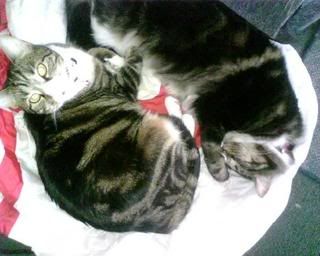 Now, my bf got a new camera. So here are a few that were taken on the new camera.