My boyfriend said he wanted a nice urn for his RB cat's ashes.
This is the one I chose: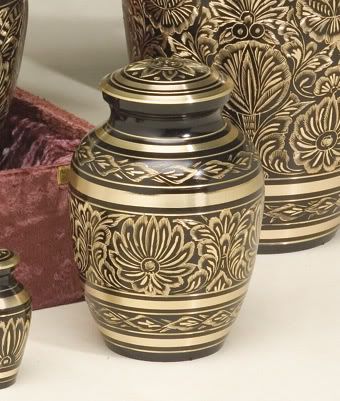 What do you guys think? I liked it because it has a "Gee" motif. I think that's Indian... and has stylized lotus blossoms on it... white lotus is something like eternal life... He fancies himself a Buddhist, so I thought this would be good.
It comes with a velvet display box, too.
(Anyway, too late cuz I already bought it!!)