Ok, it's kinda humorous, in a sad way.
I went and got Kizzy's meds from the vets, and they suggested I trim his fur to make application easier. They offered to do it if I couldn't... I just figured I would feed him, and trim as he ate.
WRONG!!!!!!!!!!!!!!
He was eating, I snipped a chunk of fur off...he immediately quit eating and wanted to play with the scissors
...so yup, a phone call to my vet.
Brought him in and we shaved the infected area. Boy does he NOT like the buzz of clippers....he tried to claw my face off as he climbed up me trying to escape...so we swaddled him, and left his tail out.
Try as I may, Kizzy would not let me get a pic of his tail up....he just wanted to play, and would move as I tried a pic... so anyways, compliments of my vet, Kizzy's new xmas hair cut...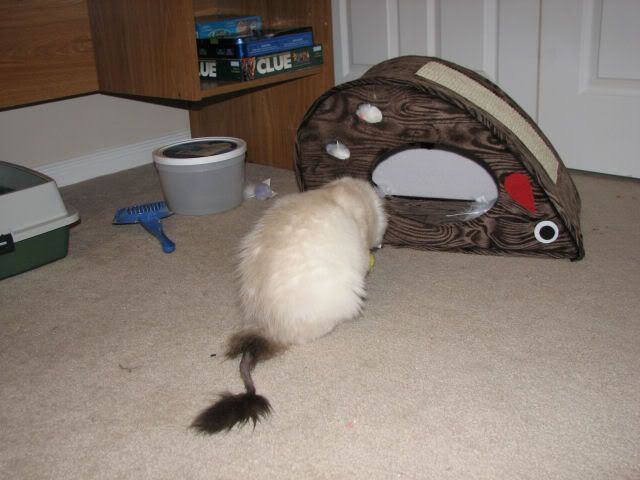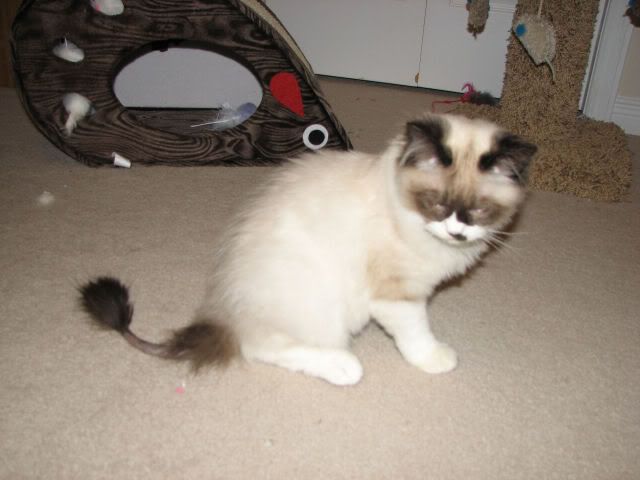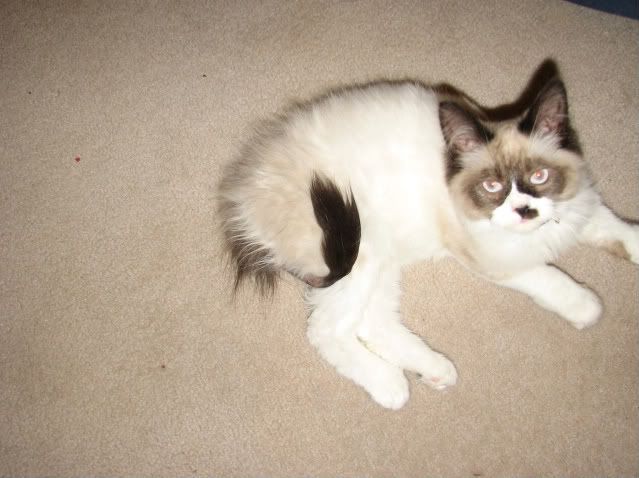 Go ahead and laugh, I do. He looks like a poodle when his tail is up.