I remembered to link back this time.
http://www.thecatsite.com/forums/sho...d.php?t=181771
Original thread
He's grown so much!
He's running and playing and trying to beat my boys up.
Here's a few pictures and a video of the boogerface.
He goes right up to the other cats and smacks them right in the face.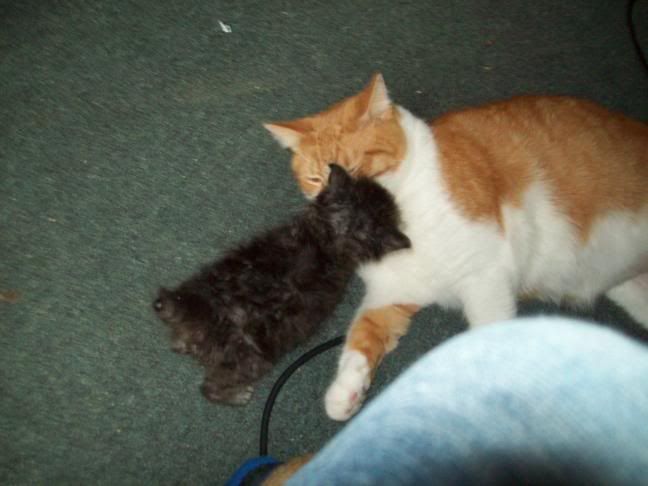 But Orion teaches him that he needs to be nice.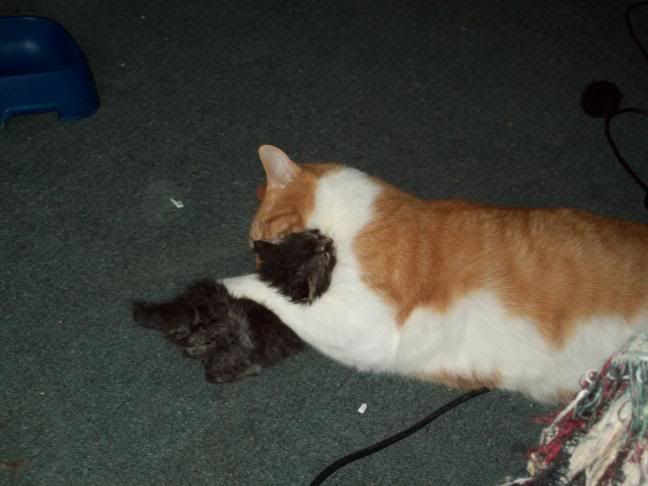 And I have to remind Orion to be nice. Had t poke him to make him go more gently.
Isn't this the cutest face you've ever seen?
That's also his stub leg that you can see he's standing on. Fur grown back and everything.