I didn't know what else to name this thread!
My girlfriend has sort of inherited her MIL's 19 year old cat.... puzzles.
Very cute, very active for an old gal.
Just one WEIRD habit. She loves to jump in the bathtub and drink out of the tap, but unlike other kitties she puts her head under the tap so the water will splash off her head and then she drinks it off the side of the tub!
so bizzare........
Here are the best pics I could get.....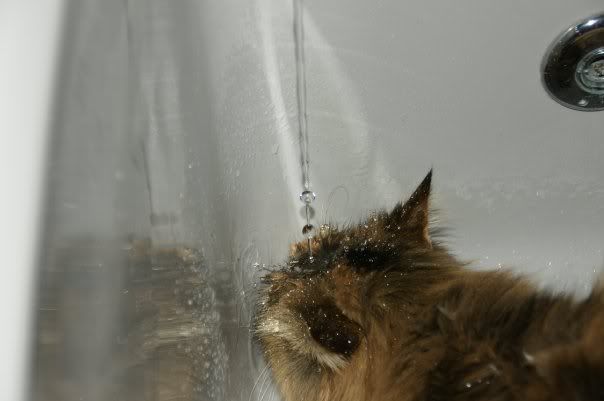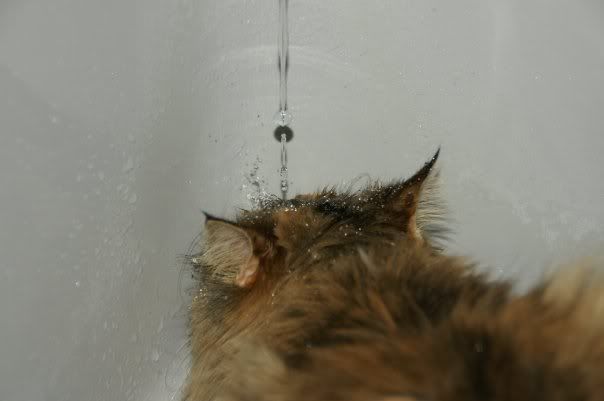 Anyone elses cat do that?