I first joined here when Sammy was added to my household and then a week later, Ms. Lexi.
Well, Lexi's almost all grown up and Sammy loves his little sister.
My parents had to sadly put their girl down the Monday before Thanksgiving, she had pancreatic cancer and had fluids building up in her tummy and wasn't eating. Mom told me after the vet put her to sleep she wanted to ask him "can we have a do-over?" because she wished she could roll back time and still have Patty.
So - I'm driving to NC tomorrow (about a six hour drive) and the kitties are coming with me. My boyfriend is going to FL, and that would be six days for the kiddos to get into way too much trouble un-supervised.
AND, my parents are really missing kitty love - but are reluctant to get another right now. They feel that they are in a stage in their life that they might have to go to assisted living and can't take the cat with them - but I assured them that if they decide to get a kitty, no worries, it will always have a home with me if needed.
Anywho, here are some pictures I sent my folks of Sammy (the tabby) and Lexi (the calico - aka - the princess) practicing for their ride to NC!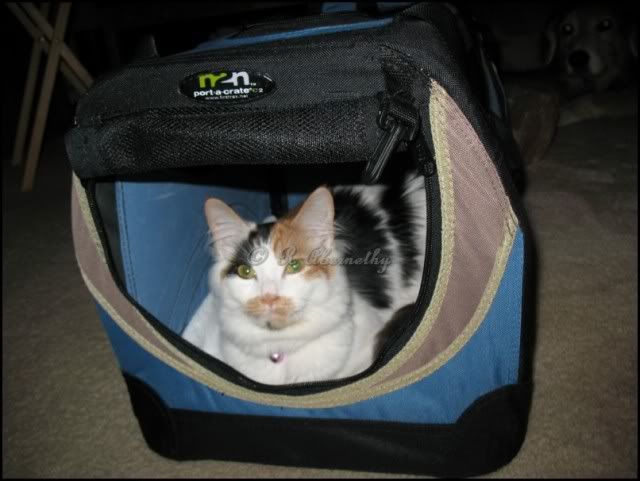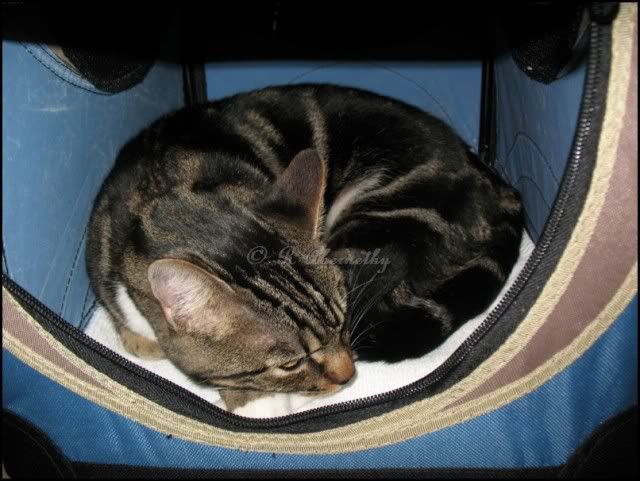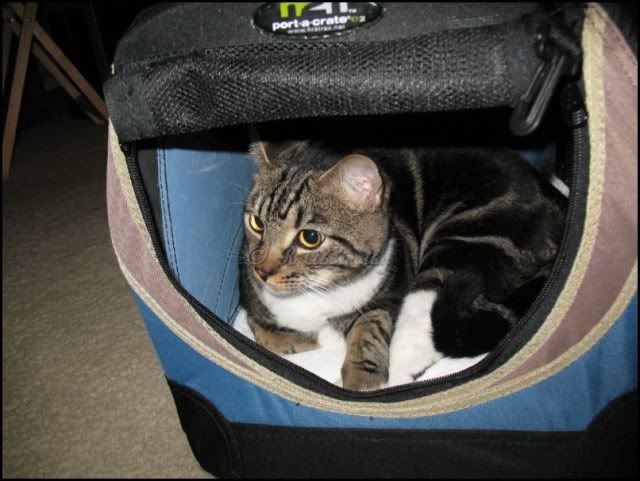 Lexi getting ready to annoy Sammy: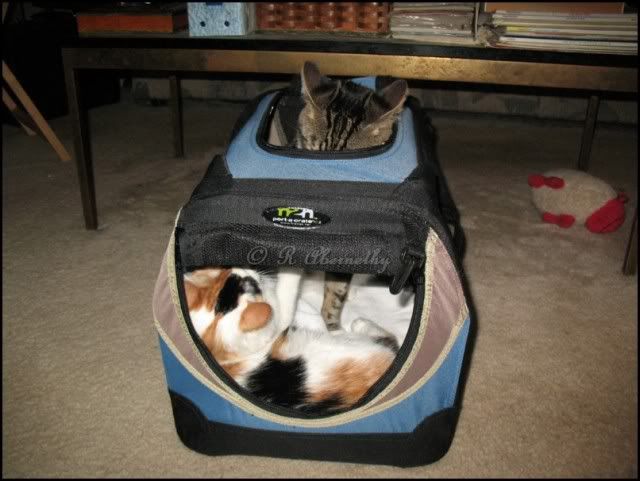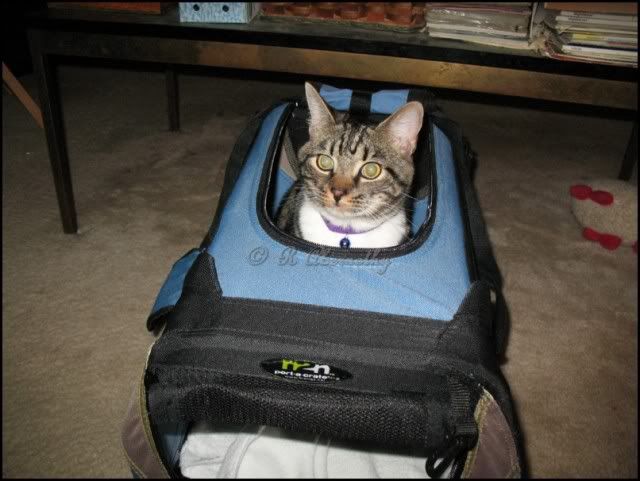 And the two "angels" sleeping together: