The boys have been out of sorts lately--very confused about why hubby is home so much (he lost his job 3 weeks ago). Hubby has also been able to witness just how lazy the boys are when he's not home.
All of the pictures are thumbnails so if you click they'll enlarge
Here's Harley laying on the PC chair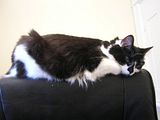 Jack--apparently making a call...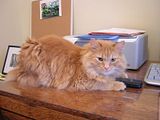 My baby--blends into the carpet doesn't he?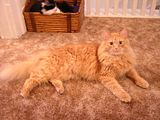 This boy, loves his basket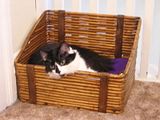 Here they are together--Jack was playing with his favorite toy, a spider meowmy made.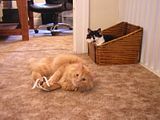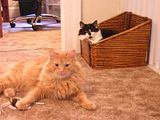 Leslie