Hi everybody,
I thought I'd better update you on my latest Furbabies - since I don't think I've posted here in about 2 years time.
Unfortunately my 15 year old dog Jazz had to be put to sleep last year, that was heartbreaking since she got along with my cats so well. We adopted a Staffy, she's now 18 months old and her name is Chevy. She gets along well with MOST of my cats.
My cats Bridget & Lonestar now live in new homes. For those that don't know me I breed Persian & Exotic cats so unfortunately can't keep them all.
So I'll post some short bios and photos on my current babies:
Elmo is a Red Classic Tabby Bicolour Exotic Neuter. He's nine years old and the king of my household.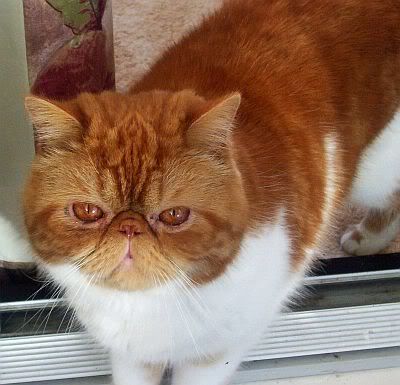 Sophie is a Brown Tortoishell Classic Tabby Exotic Spay. She's six years old and has been Mum to many of our kittens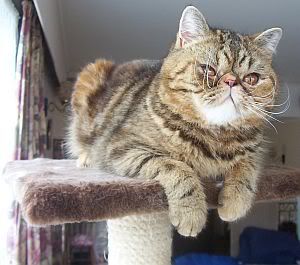 More to come!