He's growing so fast! I noticed this morning that he's got a few little teeth budding. So pretty soon he'll be chomping on me.
But he's doing great. His leg is completely healed now, and the fur is growing back. He walks around, and is trying to run but he falls over a lot.
He'll get the whole balance thing soon enough.
He looks at me now when I talk to him. Gorgeous eyes.
Anyway, onto the pics everyone wants to see.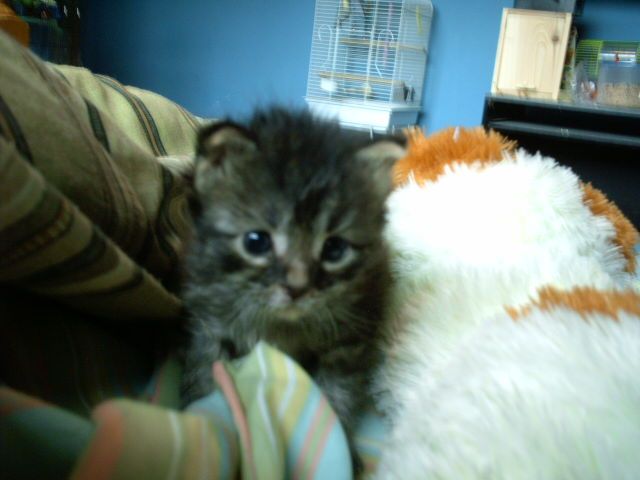 Loves having his belly rubbed. You can see his leg pretty good n this shot too.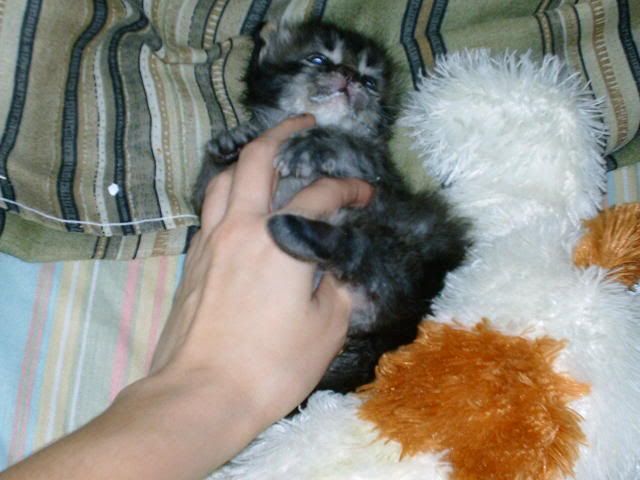 And his leg, all better!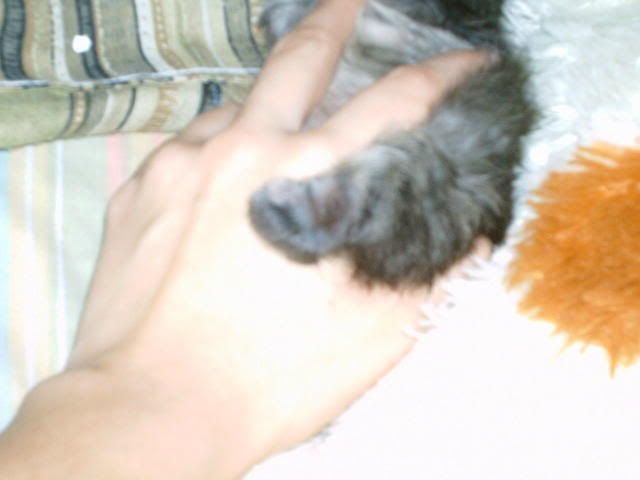 Enjoy!