With the research I did, I know it cannot be for certain with pics only as to telling whether my kitty is indeed a Ragdoll. It does not matter to me, I would just like to know whether I should say Ragdoll, or Ragdoll X. I'm curious mainly for the potential size he will be when he gets older.
The lady I adopted him from said both parents were Ragdolls, no papers.
She sent me pics of the parents: (she did not have pics with there eyes open, but said both had blue eyes)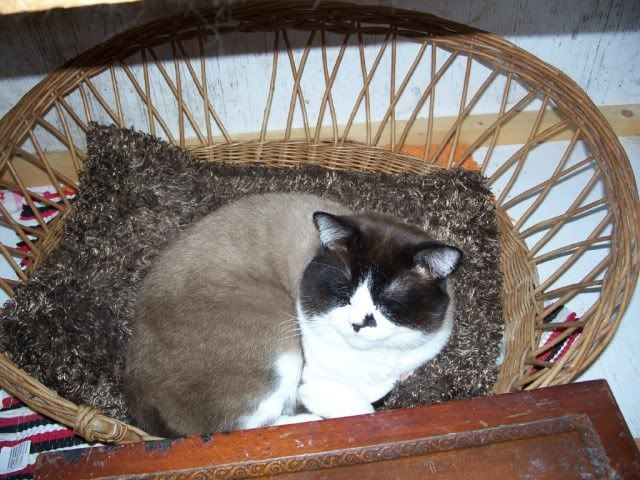 and here's Kismet: he is 4mos old. What would you call his coloring? I know he is bi-color, but not sure on anything else.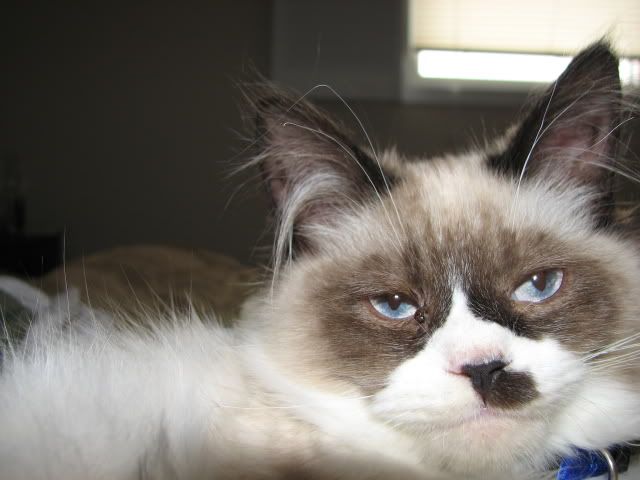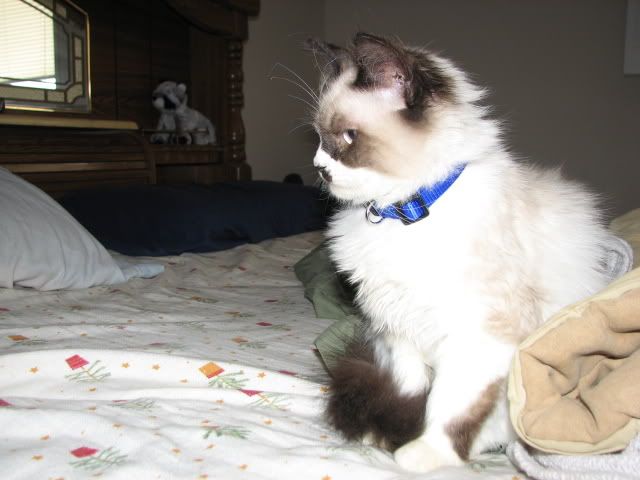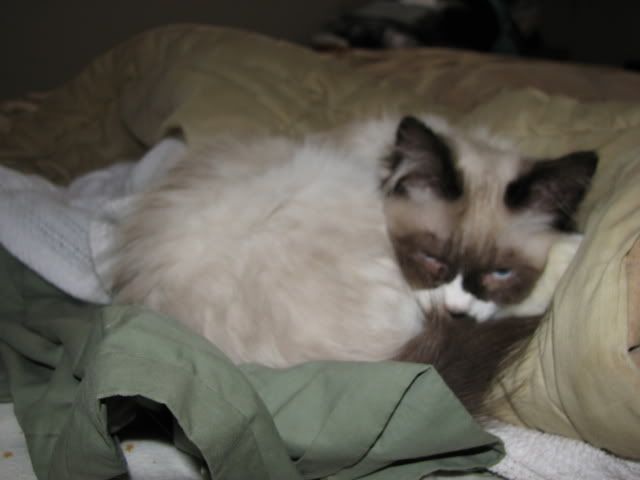 Thanks for any input