Aside from my new kitty I have a variety of other animals, mainly reptiles:
1 dog, Brandy: she is a heinz 57 mix, 9yrs old, and sadly has a tumor on her nose that is inoperable. She is doing well though. The tumor for now is just affecting her looks for the most part. (pic is prior to the tumor)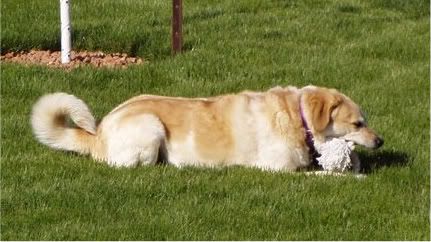 Now onto the reptiles
1 leopard gecko: used to have a breeding colony, but stopped breeding and rehomed the females.
2 bearded dragons: Meka and Kiyomi, both females. I bred them one season and found out alot about myself, the breeding market, etc. and decided to not breed them again.
Meka is the one on the right, the yellow one. I resized the pics fairly small because there will be alot of them.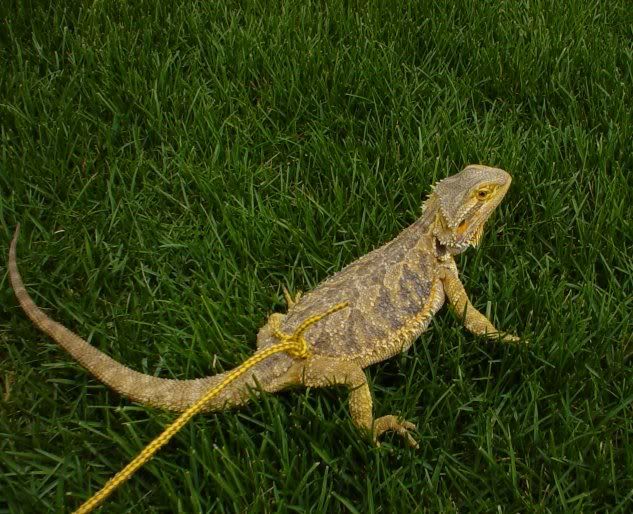 Meka by herself
Fish:
I have 2 large aquariums. 110gallons and 90gallons. I have a weird mix of fish in there... polypterus, cichlids, synos, assorted cats and loaches. I don't have any recent pics, but here's a couple of my favorite fish.
Snakes:
1 California Kingsnake: Olivia
1 Mexican Black Kingsnake: Ouef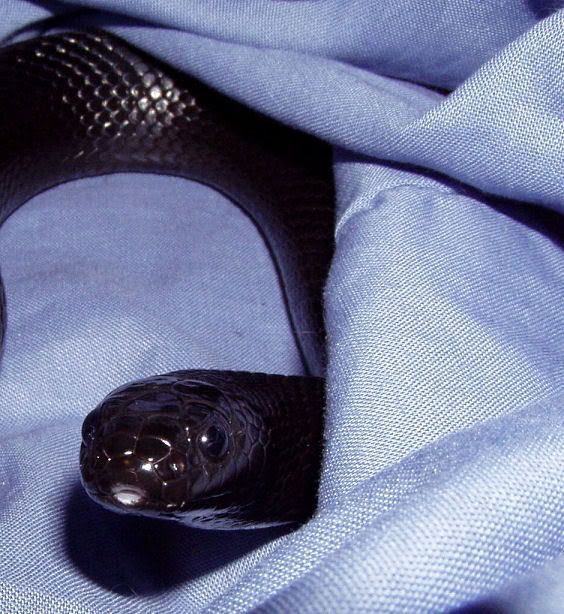 2 Colombian Boa's: Big Boy (normal)
in 2004 with my one daughter
in 2007 with BOTH my daughters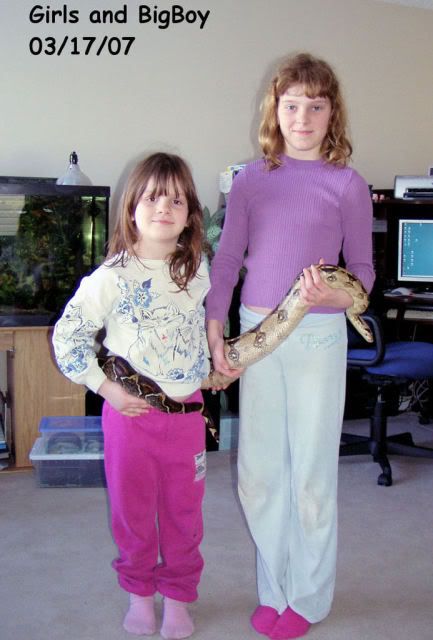 Pinkasaurus (Female pastel) hard to tell in the pic, but she is as big, slightly bigger than Big Boy, and younger. She still has some growin' to do.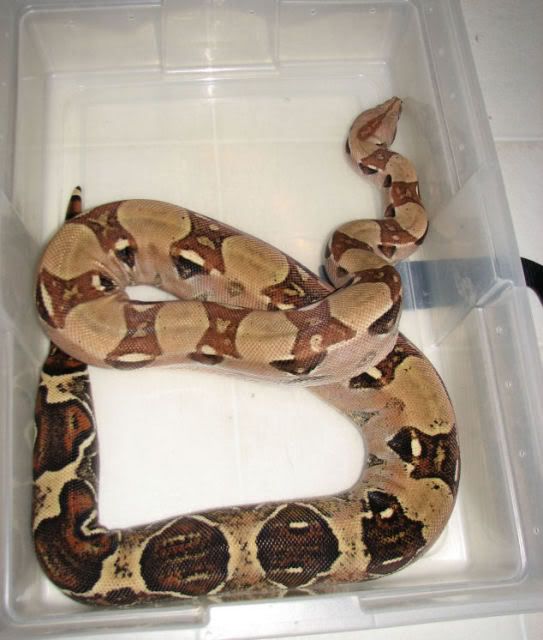 1 Brazilian Rainbow Boa (Promise)
Me and Promise, 2yrs ago.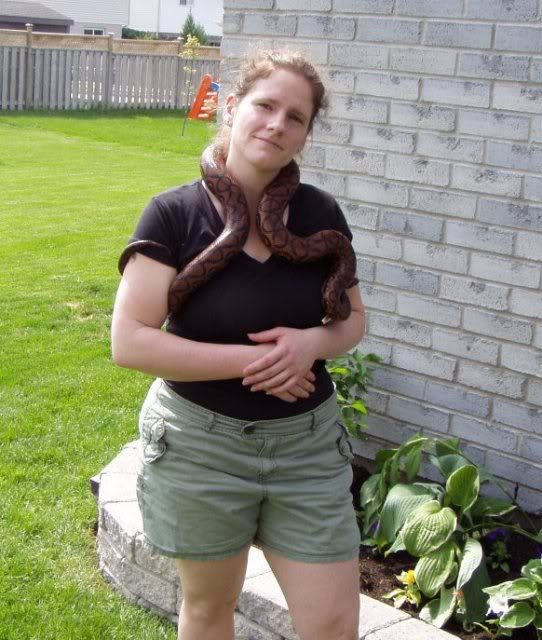 35-40 Cornsnakes I'm not going to post individual pics, but here's a few to show the variety in coloration. These guys are the ones I breed.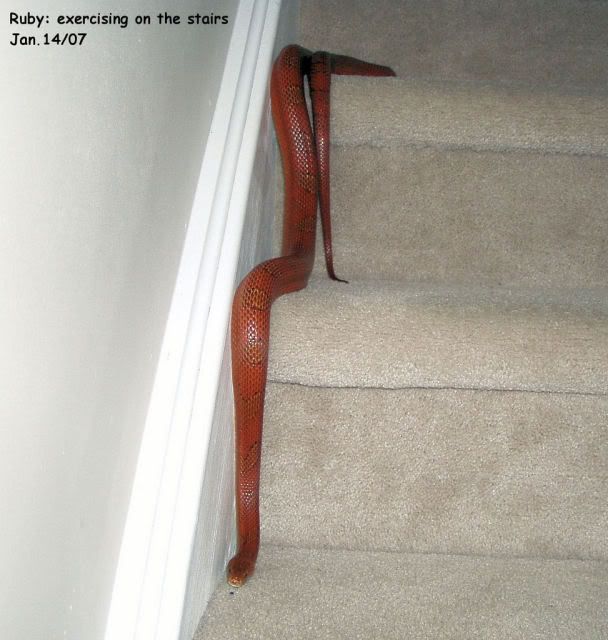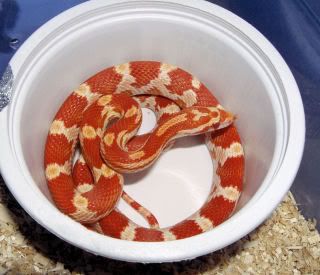 Edit to add: I can't believe I forgot my ball pythons. I have two normals, a male and female.
Thanks for looking.