WE LOVE THIS CAT! Billy's one month anniversary of "gotcha day" was yesterday.
And last night, with 5 cats vying for a spot on the bed, Billy wouldn't give it up (or curl up) !
These are NOT pictures of yesterday - but he stretches out and takes up a third of the bed!
This is the most cat-friendly cat we've ever encountered. Too bad none of our bunch want to be his friend. Shelly continues to be nice to him and grooms him, but still looks at him like he's nuts when Billy tries to headbump him.
Thank GOD he's happy here despite it. WHAT a snuggle bunny he is!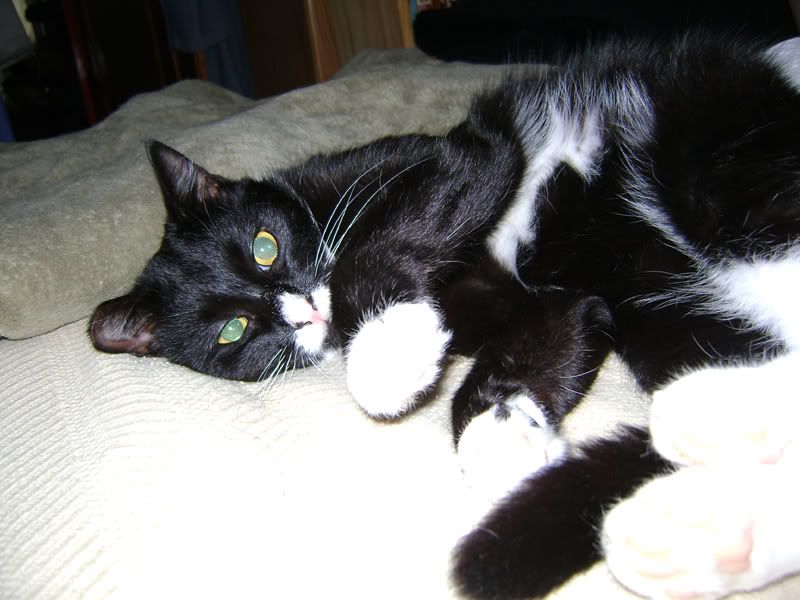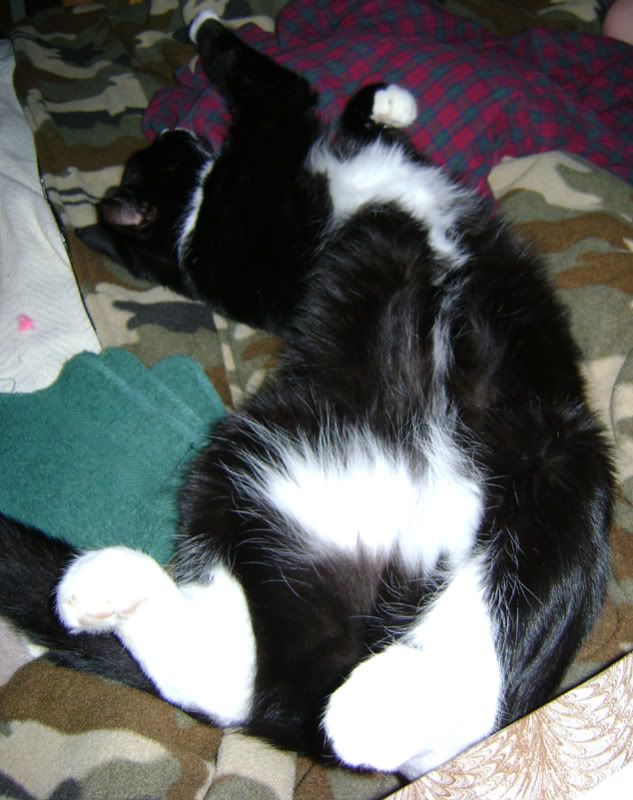 Laurie