I received my SS gift from Kellye yesterday and here is Sampson helping unbox everything.
Of course the inspection team must make sure the package is worthing of entering the house.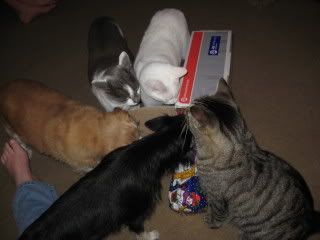 Here Mom let me help.
Oh Wait, there's something else in here.
Nope just newspaper.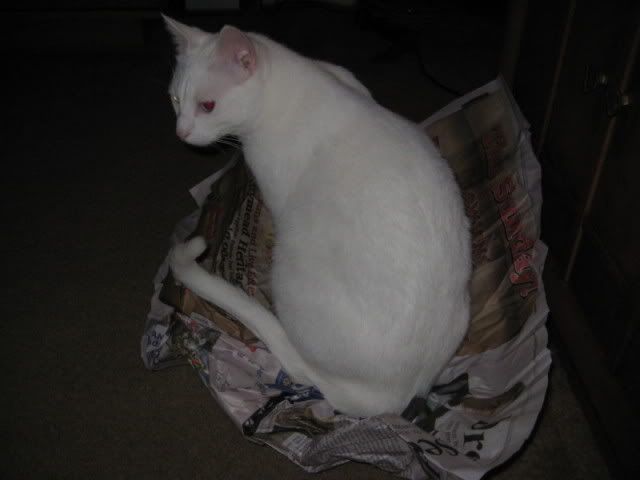 Can we have the box now? Huh Mom?
Tigger you can have the paper.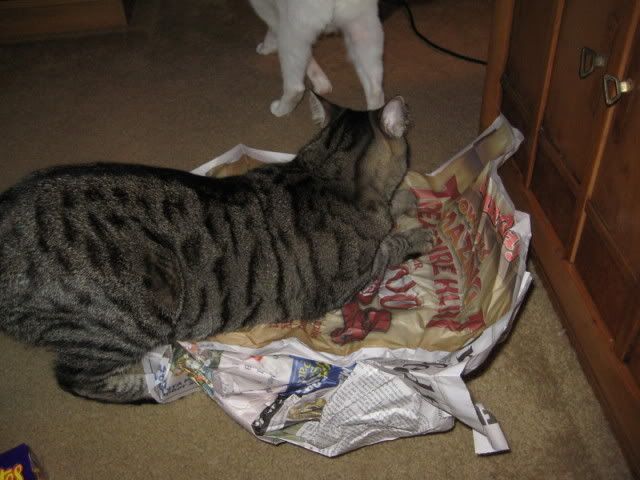 Tigger had to settle for the newspaper.
Wooooweeee! I got the box.