I decided to get Mya a companion since I'm going to be moving into an apartment and eventually to a whole new state so I thought that maybe a companion would help make the changes a bit easier. I went down to the local animal control and they had this girl. Shes got a super sweet personality and when you scratch her cheek juuuuust right, she rolls over and her back legs start kick out. Lmao it really is the most adorable thing.
Right now shes staying in my dogs old crate so that she and Mya can check each other out without any accidents. They didnt say how the new cat would do with other animals so I'm keeping my fingers crossed.
I still havnt come up with a name so if anyone has any suggestions, I would appreciate them! =D
Shes not too thrilled about being back behind bars.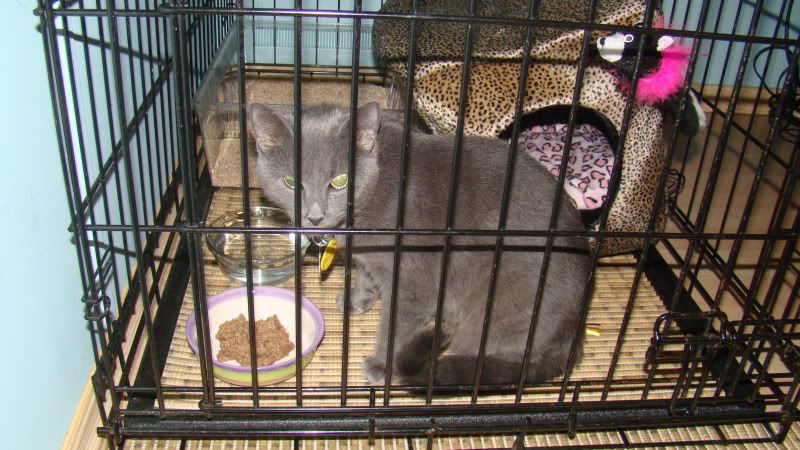 Her temporary crate (its big enough to fit a great dane)
Shes a cutie!