Today is my girls' 1st birthday! How they have changed!
Here is a pic from when they were first brought home at 7 weeks old. It isn't a very good pic since it is from my cell phone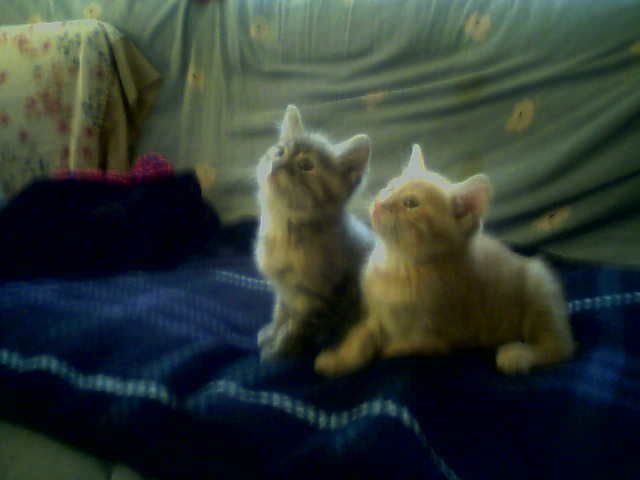 Here is a couple taken a few days before their birthday!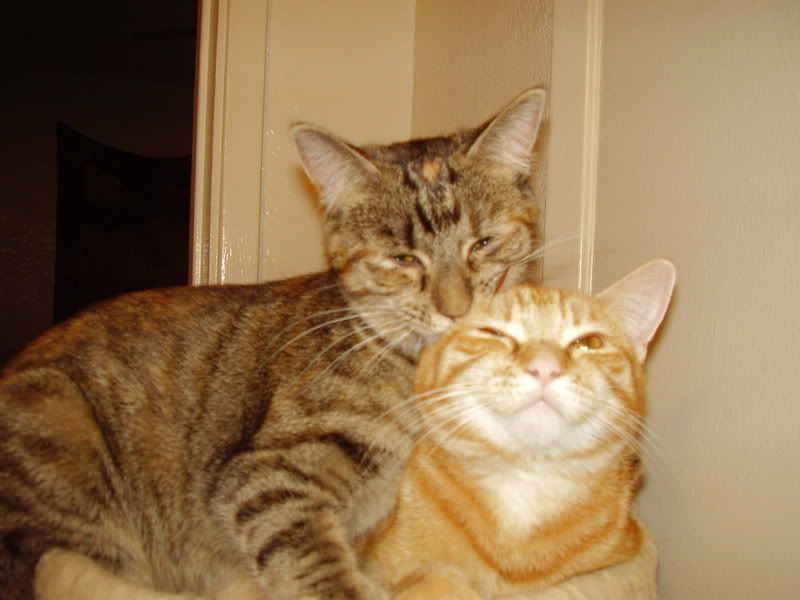 I will post a couple more tonight of them enjoying their birthday toys!