Well, I knew Evie was sneaking around behind my back! I caught her once, but just with my cell phone, and we couldn't be sure, but now, look!
Crisp and clear, Evie and our old foster Sam playing together!!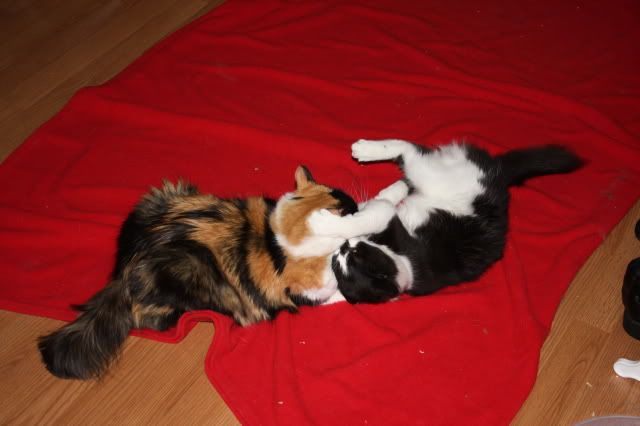 Darn! I'm busted!!
My two stooges. She pretends she can't stand him, but they're so close and there is still peace in the house!