Baby fo sho.
He's 8 days old, my guesstimation. Vet agreed.
Here's the deal with him..
Some kids by a local high school heard some cries by a dumpster by the school and found him on the ground behind it. So they skipped class and brought him to the shelter.
It appeared as though his foot was deformed, so said the owner.. but I knew when I saw it that mama has probably accidentally chewed his foot off when he chewed the sac off. And the a bit of his tail.
The vet confirmed that it's likely what happened, and we decided to give him a chance. He's on an ointment for his leg, his tail has already healed on it's own.
He has a pretty big appetite for a little guy.
Anyway.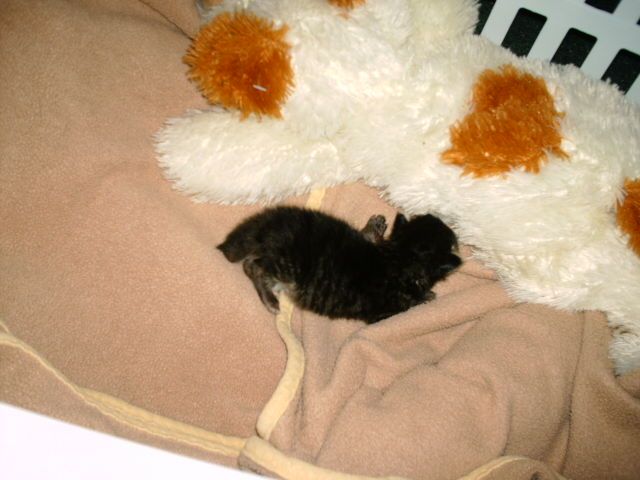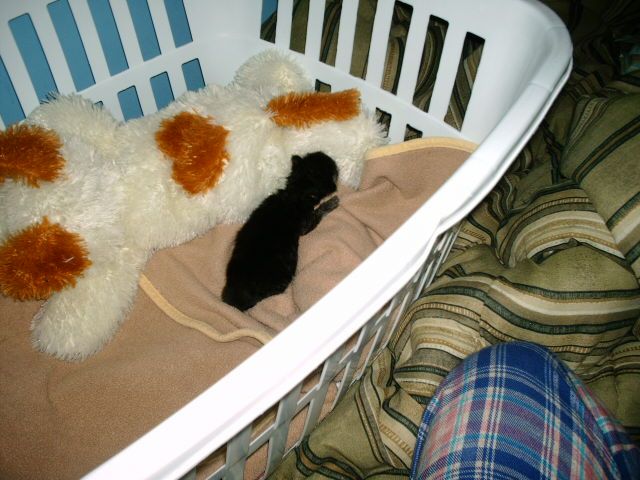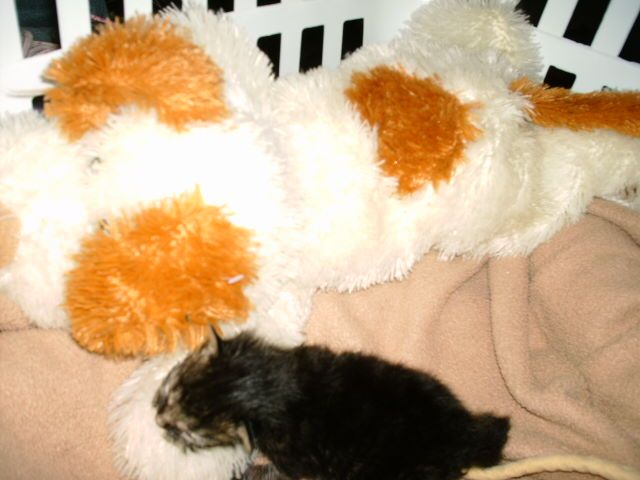 That's Nixie.