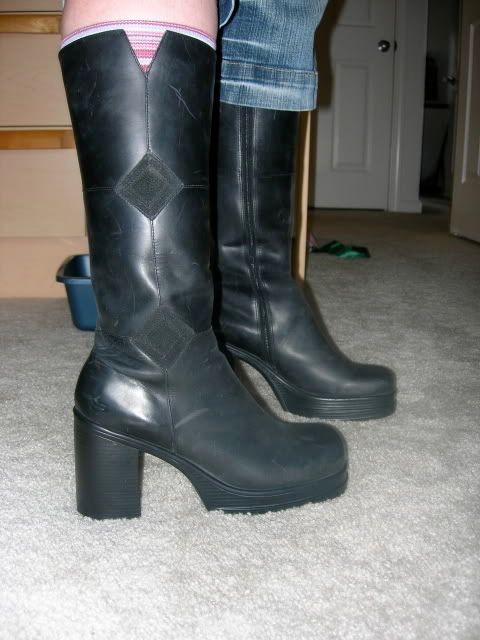 I was at our local mall and walked past my favourite shoe store - it's a huge place and always has anything I need for a good price. Turns out they're going out of business (
) so were having a huge sale.
These are Skechers brand, and I thought the mark down price on them was $39.99, and boots were 60% off, so about $15. I realised when I got to the register the mark down price was $69.99, and was about to walk away, but got her to double check, and she keyed in the number and said they're $9.99, and with 60% off they're $4.33.
Well there was no way I was walking away from $4 Skechers boots!